Hi there my friends…
My customer service team has been getting a lot of questions about two of my most popular supplements, both formulated by me to help you.
Since both Thyroid Script and HashiScript are designed for thyroid health and function,* it's understandable that you might have questions like:
1. Which of your 2 supplements is right for me and my symptoms?  (Scroll down for video)
2. What if I don't have a thyroid problem, can I take it if I'm just tired, sad or worn out?

The answer to #2 is easy, it's YES. Anyone can take my formulas if they want to, with all dietary supplements in the world, it's ideal to have a holistic practitioner consult and approve it, and  supervise your health, but YES these are available without prescription, both are non-habit forming and support general health and wellness.*  Their target is to support thyroid gland structure and function.*
The answer to #1 is not as clear. I've created both formulas to manage your thyroid health and enhance function, however sometimes your thyroid gland is destroyed from rogue immune cells. This is sometimes due to long-term stress and adrenal imbalances which your physician can check for you. Or you can take a urine test called DUTCH Complete, which is available HERE. This is why I have two different formulas for the thyroid.  Some people take both actually.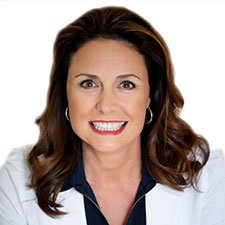 Suzy Cohen, has been a licensed pharmacist for over 30 years and believes the best approach to chronic illness is a combination of natural medicine and conventional. She founded her own dietary supplement company specializing in custom-formulas, some of which have patents. With a special focus on functional medicine, thyroid health and drug nutrient depletion, Suzy is the author of several related books including Thyroid Healthy, Drug Muggers, Diabetes Without Drugs, and a nationally syndicated column.