Dear Readers,
Are you tired, and frequently cold? Do you have poor memory? Are you overweight and losing hair? You are probably wondering why I ask such personal questions. I've been your "dear pharmacist" for 15 years so I'll tell you like it is: All of those symptoms could be connected to one thing, low thyroid hormone levels in the body. It's worth testing for, but the problem is that conventional tests miss a lot of thyroid disorders. You're told "It's normal" when you feel terrible. If overlooked, you'll be on the medication merry-go-round, and you better hold on.
Medications and vitamins can support your thyroid gland, but it has to first be detected. Over the past year, I've been involved in a special project, my best professional accomplishment. I've been working closely with my friend and thyroid expert, Dr. David Brownstein. Together we have created an online experience called a "summit" that will enable anyone from around the world to listen to, and watch a slide presentation from home. It's free and to sign up you just go to TheThyroidSummit.com and 'save your seat.' We begin broadcasting various presentations on June 2, 2014 for 7 life-changing days.
People have asked me why I am hosting the thyroid summit. I had a mild case about 10 years ago, that went undiagnosed for about 2 years, and I figured it out myself. I put a picture of myself for you to see in my book, Thyroid Healthy which is out now. It's not the most flattering picture because I had 15 pounds on me, but I'm proud of myself now, because I am 49 years old, only 110 pounds and have perfect thyroid, and I'm on a mission to help others. We've interviewed 32 health care experts. Among the greats, you will hear from Dr. Jacob Teitelbaum, Dr. Jonathan Wright, Dr. Kent Holtorf, Actress and thyroid thriver Gena Lee Nolin, Dr. Tom O'Bryan, celebrity nutritionist JJ Virgin, Activist Mary Shomon and many others. Dr. Brownstein and myself are also in the line up.
If you're not aware of a thyroid problem, you could develop psychological, cardiovascular and neurological disorders. At the thyroid summit, you will learn:
How anxiety, bipolar, mood swings and depression are tied to thyroid
How certain medications can induce thyroid disease
Why a diagnosis of chronic fatigue and fibromyalgia are often given to thyroid patients
What lab tests actually uncover it
What natural remedies work to relieve symptoms
Which medications and supplements help, and which harm
How to help your dog or cat with thyroid disease
I'm so proud of this project and the goodness that will come from it. The thyroid summit will help you rediscover health and educate yourself well enough to speak to your medical professionals (and be taken seriously). 
To purchase The Thyroid Summit flashdrive click HERE.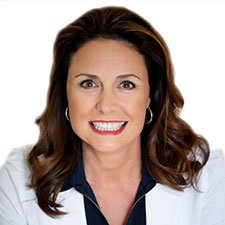 Suzy Cohen, has been a licensed pharmacist for over 30 years and believes the best approach to chronic illness is a combination of natural medicine and conventional. She founded her own dietary supplement company specializing in custom-formulas, some of which have patents. With a special focus on functional medicine, thyroid health and drug nutrient depletion, Suzy is the author of several related books including Thyroid Healthy, Drug Muggers, Diabetes Without Drugs, and a nationally syndicated column.