"Dear Pharmacist,

Do you think it's a good idea to take antioxidants during the cough/cold season? I am trying hard not to get sick this year." –V.C., Atlanta, Georgia
Answer: Yes. Anything you put into your body to improve your immune system is important, including good foods. Antioxidants are just the tip of the iceberg. There are many safe and natural substances that improve immunity including medicinal mushroom extracts, larch arabinogalactan, glutathione, quercetin, echinacea, and astragalus. There are many others, which I have elaborated on in other newspaper columns.
The key to preventing illness is by saving up like you do at the bank. If you don't put deposits into your account, then when you need money for a bill, it isn't there. The body is essentially the same. You can't start taking vitamins and expect your body to suddenly ward off a bunch of infectious bugs. It takes a little time and compliance. But definitely start today and just know that you will reap the rewards for years to come.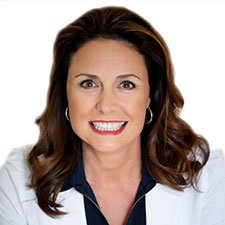 Suzy Cohen, has been a licensed pharmacist for over 30 years and believes the best approach to chronic illness is a combination of natural medicine and conventional. She founded her own dietary supplement company specializing in custom-formulas, some of which have patents. With a special focus on functional medicine, thyroid health and drug nutrient depletion, Suzy is the author of several related books including Thyroid Healthy, Drug Muggers, Diabetes Without Drugs, and a nationally syndicated column.