Ingredients:

1 Beet, washed, peeled and shredded
(The best part of this is adding color to your salad, so pick either red or orange for your beet)

Directions: Put the shredded beet on top of your mixed greens or romaine instead of carrots. Or into soups, or a few on top of your scrambled eggs.  Why not? It's so easy you'll wonder why you haven't been doing this for years! Keep them shredded and ready in a storage container so you can just use them whenever you want to.
Suzy's Craveable Beet Salad
3 medium sized beets (washed, peeled and chopped into bite-sized cubes)
2 cups fresh spinach leaves
1/4 cup coursely chopped walnuts
1 Tablespoon unheated oil (I use hemp seed or flax seed oil)
1 tablespoon vinegar (Balsamic or Apple Cider)
Sea salt and pepper to taste
Hemp seeds (hulled, you can buy them at any health food store)
Squeeze of lime or lemon
1/4 cup feta cheese (optional)
Directions: Boil the chopped beets for about 15 – 20 minutes on medium-low heat. They should be tender to but not squishy. Toss in the spinach leaves for the last 3 to 5 minutes just to wilt. Then, drain the water off (or save it for a base in which you can make soup in later). Combine the cooked beets with all the ingredients and stir. You can play with this recipe if you like fresh herbs and grow them or buy them. In my home, we like to add a few leaves of basil or dill… (or rosemary) whatever is in bloom or in the fridge 🙂
Christmas Slaw (Beet Cole Slaw)
5 or 6 medium sized beets (washed, peeled, shredded and cooked)
1/2 head of cabbage (I use Savoy)
1/4 cup oil (I use hemp seed, grape seed or pumpkin seed oil)
1/4 cup Apple Cider Vinegar
Juice of half a lemon
1/2 tablespoon agave or honey
1 tea Grated fresh orange peel
Sea salt & pepper to taste
2 Tablespoons Golden Raisins or 'Craisins'
Directions: Cook the beets and cabbage slightly. You can boil them for about 15 minutes, that's easiest. You want them crisp tender, kind of like coleslaw or maybe just a little bit more tender than that. You can roast them too, but this adds more fat to the recipe because roasting requires that you drizzle the veggies with oil. So I usually boil them for a bit. This works perfectly. While the beets and cabbage are simmering, add all the other ingredients (except raisins) in a bowl and whisk vigorously or use a blender gently for a minute. Pour the dressing over the beets and mix well. Add the raisins (or Craisins) if you like added sweetness.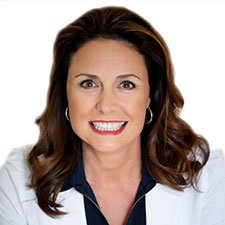 Suzy Cohen, has been a licensed pharmacist for over 30 years and believes the best approach to chronic illness is a combination of natural medicine and conventional. She founded her own dietary supplement company specializing in custom-formulas, some of which have patents. With a special focus on functional medicine, thyroid health and drug nutrient depletion, Suzy is the author of several related books including Thyroid Healthy, Drug Muggers, Diabetes Without Drugs, and a nationally syndicated column.