Some product recalls are easy to understand because they're supplements that are contaminated with drugs for instance! But others are a little bizarre like exploding bottles! Recently, there's been a flurry of recalls by the U.S. Food & Drug Administration (FDA) and today's article is to make you aware. You probably have heard about the infamous onion recall, but maybe not about the Odor-Eaters!

In  no particular order, here are some popular and otherwise useful products that have experienced a recall that you should know about.  
13 Product Recalls
Odor-Eaters® 
These are widely sold foot spray products that are useful for fungus, and foot odor control, and there are other names that this product goes by like "stink stoppers." Over 40 different lot numbers of various Odor-Eaters products were recalled in November 2021 due to the presence of benzene. 
According to the FDA, "Benzene is classified as a human carcinogen. Exposure to benzene can occur by inhalation, orally, and through the skin and it can result in cancers including leukemia and blood cancer of the bone marrow and blood disorders which can be life-threatening. To date, Odor-Eaters® has not received any reports of adverse events related to this recall." For more information, CLICK HERE.
Curry Powder brand "Salma" or "Casablanca" because it was found to contain peanut residue and this was not shown on the label. This isn't a problem for most people, however there are a subset of people who are highly allergic to peanuts. The company distributes their spice products nationwide in food chains so it may be of interest to you. According to the FDA, "People who have allergies to peanuts run the risk of serious or life-threatening allergic reaction if they consume these products."  For more information, CLICK HERE.
Yellow or White Onions by Green Giant Fresh were recalled in late October 2021, due to the potential presence of salmonella which can cause diarrhea (sometimes bloody), fever, stomach cramps and subsequent dehydration. This is a serious condition so don't attempt to self-treat yourself! The recall was for fresh onions, not the frozen or canned sort. These onions have the potential to be contaminated, they are not all contaminated. Onions keep for weeks to months, and some people (like me) freeze them for a long time! So even though the recall was last month, I think you should be made aware. For more information, CLICK HERE. 
There were even wider onion recalls earlier in October 2021, and 9 other brand names were involved! These red, yellow or white whole fresh onions may be carrying the Salmonella organism, which can cause serious disease in humans. These onions were shipped from Chihuahua, Mexico and sold nationwide in 35 different states via grocery stores so CLICK HERE to see if you take some of the brand name onions. The company has since stopped shipping to the US while officials investigate the source of contamination.
Dietary Supplements by Nutracap® were recalled due to undeclared milk on the labels. There was no illness, but the company is taking a precaution to alert consumers of the potential presence of dairy in their vast array of supplements (sold nationwide) because there are some people who have severe, life-threatening reactions to milk or dairy proteins. 
During a recent FDA inspection, the firm was notified that their labels failed to disclose the presence of milk on some of their products, so they will have to re-label those formulas. There are over 50 different popular formulas involved in these recalls, so check the WEBSITE if you are allergic to milk. 
Salmon Lox was recalled for three different brands: Aqua Nova, Tony's and North Coast. This was a voluntary recall due to the potential contamination of Listeria rnonocytogenes, which can cause serious infections in people. According to the FDA site, "Although healthy individuals may suffer only short-term symptoms such as high fever, severe headache, stiffness, nausea , abdominal pain and diarrhea, listeria infection can cause miscarriages and stillbirths among pregnant women."
Like most salmon lox, it is packaged in plastic vacuum sealed packages and sold in various brands, sizes, and weights so check the name of your product if you have some salmon in the fridge. There was only one lot number involved, specifically it was lot #22821. For more information, CLICK HERE.
MaryRuth's Liquid Probiotics for Infants is a popular brand sold nationwide through Target, Amazon and a private website. Two lot numbers were recalled due to the possibility of contamination of Pseudomonas aeruginosa.

This organism can be dangerous to immunocompromised babies or the generally ill because it could get into the bloodstream. The two lot numbers involved are #100420218 and lot #100520218.

For more information, CLICK HERE.
Hand Sanitizer by American Screening is voluntarily recalling some of its products because they look like water bottles! This poses a risk to people who might accidentally mistake it for a beverage. As you know hand sanitizers are only for topical use, and ingestion can be toxic, and sometimes fatal.
For more information, CLICK HERE. 
Coppertone Sunscreen is recalling a handful of their aerosol sunscreen sprays due to potential presence of benzene in those specific lots. CLICK HERE to see which products and lot numbers were impacted. Benzene, as explained above is a known human carcinogen. 
Methocarbamol 500mg made by Bryant Ranch Prepack is being recalled if you have the lot #163935 because it contains 750mg of the drug, not 500mg. CLICK HERE for more information. 
Hydro Pineapple Burn sold on Ebay by maker Max Health was recalled due to the presence of a drug in it called sibutramine. This medication should not be in a natural weight-loss product, and the presence of it renders the dietary supplement an "unapproved drug." Therefore, the FDA has issued a risk statement and forced the seller to recall the product due to it potentially raising blood pressure or pulse and/or potentially impacting people with cardiovascular disease. For more information, CLICK HERE. 
Chantix by Pfizer was recalled over the summer in case you didn't hear about that yet. It was due to the presence of nitrosamine in the pills. The medication itself is useful for smoking cessation. 
Just weeks after the official recall of Chantix a generic formula got FDA approval and is available now. You can read more about that HERE. 
Candida Flush is a dietary supplement made by Mountain Meadow Herbs has recalled 54 bottles of their formula with the lot # 0120011Q. They are just taking an extra precaution because a bottle was found to 'explode' for lack of a better word, upon opening! In a bizarre twist of fate, the bottle had apparently become too pressurized over time, while in storage or maybe transit. There were no illnesses, or serious injuries, but the maker wants to be safe, and their candida fighting formula is distributed nationwide. CLICK HERE for more information. 
Tastykake Cupcakes is worried that some of their cupcakes might have "tiny fragments of metal mesh wire" in their product. Three flavors are involved including chocolate, cream and buttercream. These are widely distributed in the northeast area like Maryland, Washington DC, Pennsylvania, New York, New Jersey and more. To see what the product looks like and get more information, CLICK HERE. 
In case you'd like to see ALL the recalls that have been happening in 2021, CLICK HERE to go straight to the FDA's recall page.
Another fascinating article is Your Kitchen Sponge Has These 6 Disgusting Germs. Click Here to Read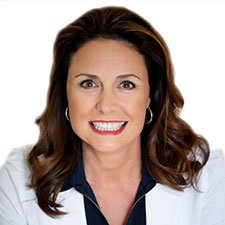 Suzy Cohen, has been a licensed pharmacist for over 30 years and believes the best approach to chronic illness is a combination of natural medicine and conventional. She founded her own dietary supplement company specializing in custom-formulas, some of which have patents. With a special focus on functional medicine, thyroid health and drug nutrient depletion, Suzy is the author of several related books including Thyroid Healthy, Drug Muggers, Diabetes Without Drugs, and a nationally syndicated column.