Ingredients
1.5 cups water
1 cup Forbidden Black Rice
1 can organic Coconut Milk (13.5 ounce), I used regular not lite but it's your choice 🙂
2 tablespoon Sugar, I used Turbinado but any sugar will work (except confectioner.)
1/4 tea sea salt
1/2 cup "So Delicious" or "Califia" cold Coconut Milk (not a can)
1 small egg, beaten
1 tablespoon Organic Coconut Oil
1/2 teaspoon Vanilla Extract
1 mango, cut carefully into bite-size chunks
Directions for Rice
Make rice, and rinse it very well and set aside. To make Forbidden Black Rice, follow the directions on your rice cooker if you have one. If not, cook the black rice virtually the same way you would cook white. For me, I used 1 cup Forbidden Black Rice and 1.5 cups of water and covered it, brought it to a boil, then simmered it for a total of about 20 to 25 minutes until the water has been absorbed and the rice is tender. Make sure you have the desired consistency of rice before making your pudding below. Remember to rinse the black rice with water until it runs clean.
Directions for Pudding
Combine your cooked Black Rice with the can of coconut milk, sugar, and salt and gently warm until thick and creamy, about 10 minutes. In another bowl, beat the egg and "So Delicious" coconut milk together. Add this to your pot of Black Rice, stirring constantly and heat the entire mixture thoroughly for about 5 minutes. Remove from your pot and add the vanilla and coconut oil. Refrigerate the pudding until chilled, for 1 to 2 hours. Pour into beautiful clear glass serving dishes or stemless wine glasses. Garnish pudding with slices or chunks of mango.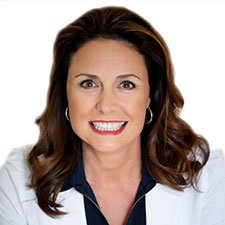 Suzy Cohen, has been a licensed pharmacist for over 30 years and believes the best approach to chronic illness is a combination of natural medicine and conventional. She founded her own dietary supplement company specializing in custom-formulas, some of which have patents. With a special focus on functional medicine, thyroid health and drug nutrient depletion, Suzy is the author of several related books including Thyroid Healthy, Drug Muggers, Diabetes Without Drugs, and a nationally syndicated column.