Dear Readers,

I visited the Natural Products Expo West trade show in California to find cool, new supplements, foods and cosmetics. Some of them are so new, you'll have to ask your health food store to stock. These were my faves:
Irey Ice Cream by Pure Market Express: The booth exhibitors should have honestly called security to get rid of us, Sam and I just hung around, gnashing on all their samples! Made from coconut water, this incredible snack offers guilt-free indulgence for people watching their weight. www.puremarketexpress.com
Ultimate Lash and Brow Serum by MyChelle: This natural lash builder creates thicker, fuller lashes within weeks. It combines apple fruit stem cells along with "myristoyl pentapeptide" which was shown to increase lash length/thickness over 70 percent after 6 weeks. www.mychelle.com
Gluten free Pizza by Simply Shari's: My husband has searched for years, and this wins his approval. The flaky crust tastes like regular pizza and the sauce/toppings are delish. www.facebook.com/SimplySharis/ If it's a pizza wrap you crave, go to www.glutenfreeda.com.
Cinnamon Vanilla Personal Lubricant by Good Clean Love: This moisturizes sensitive areas, reduces vaginal dryness and it's free of parabens, glycerin, silicon and petroleum. The company's entire product line and motto is "Chemistry without chemicals" and they mean it. www.goodcleanlove.com
Nogii Bars: Created by The View's Elizabeth Hasselback and her husband Tim, former NFL quarterback. Their family is gluten-free, and I sampled her "Chocolate Peanut Butter Caramel Crisp." Amazing, and free of HFCS, trans fats, hydrogenated oils. " www.nogii.com
Danielle Crispy Fruit Chips: I could go broke buying these, they are crazy good and totally natural… like two ingredients, the fruit and a non-hydrogenated oil! No trans fats, gluten-free and exotic flavors like Honey Banana, Tangy Pineapple and Sweet Jackfruit.
Hugo Naturals Fizzy Bath Bombs: Hugo's products are super pure- no parabens, PEG's, petroleum or artificial anything. The new, natural bath "bomb" dissolves in your tub releasing minerals and pure essential oils like lavender/chamomile for relaxation. Their styling gel tames frizz and makes your hair manageable/shiny. www.hugonaturals.com
PowderColors by Honey Bee Gardens: Gorgeous eyeshadow colors. Department store brands often contain cheap fillers, talc, FD&C dyes and parabens. Honey Bee's is pure, made of colorful minerals and the subtle shimmer lights up your eyes all day. I like how it stays on my lid, not on my cheek. www.honeybeegardens.com
Baking Mixes by Mrs. Lauralicious: If you have food sensitivities, make this your new baking line. The chocolate chip cookies are scrumptious, and her entire line -including pancake/waffle mix- is safe for people who avoid soy, eggs, wheat, gluten, peanuts and dairy.
Chimes Ginger Chews: Ginger eases nausea, vertigo, morning sickness, stomach cramps and joint pain/inflammation. These candies have the texture of a gummy bear but they are made of ginger and flavored naturally. I like the tropical mango flavor. www.chimesgourmet.com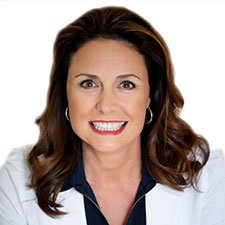 Suzy Cohen, has been a licensed pharmacist for over 30 years and believes the best approach to chronic illness is a combination of natural medicine and conventional. She founded her own dietary supplement company specializing in custom-formulas, some of which have patents. With a special focus on functional medicine, thyroid health and drug nutrient depletion, Suzy is the author of several related books including Thyroid Healthy, Drug Muggers, Diabetes Without Drugs, and a nationally syndicated column.