Carrots are great for vision because the beta carotene converts in your body to vitamin A. Vitamin A helps with night vision.
Ingredients
2 tablespoons olive or tea seed oil
2 cups carrot, roughly chopped
1 cup yellow onion, chopped
4 cups water
½ cup Basmati rice
1 teaspoon sea salt
½ teaspoon cayenne pepper
1-2 cups light coconut milk
2 teaspoons chopped fresh parsley (or alternatively, dill or thyme)
Directions
Heat olive oil in large pan. Add carrot and onion and cook until carrots  are tender, about 10 minutes. Add water, rice, salt and cayenne. Reduce heat to low and simmer for 20 minutes with lid on. Remove from heat and allow soup to cool for about 10 minutes. Transfer to blender and puree until smooth. Add 1 cup coconut milk and fresh parsley and stir to blend. Taste and add additional cup of coconut milk and salt if desired.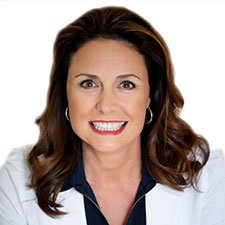 Suzy Cohen, has been a licensed pharmacist for over 30 years and believes the best approach to chronic illness is a combination of natural medicine and conventional. She founded her own dietary supplement company specializing in custom-formulas, some of which have patents. With a special focus on functional medicine, thyroid health and drug nutrient depletion, Suzy is the author of several related books including Thyroid Healthy, Drug Muggers, Diabetes Without Drugs, and a nationally syndicated column.