INGREDIENTS:
5 tablespoons butter
1 medium head cauliflower, rinsed and broken into florets
1 large carrot, chopped
1 medium rib celery, chopped
1/2 onion, chopped
2 1/2 cups vegetable or chicken stock, homemade if possible
3 tablespoons flour or gluten-free flour
sea salt and fresh ground pepper to taste
2 cups whole milk
1 cup cheddar cheese, shredded
DIRECTIONS:
In large stockpot, melt 2 tablespoons of butter. Add vegetables and cook, stirring regularly, for about 10 minutes, until carrots are tender. Add stock and bring to a boil. Reduce heat and simmer on low.
While soup is simmering, melt remaining 3 tablespoons of butter in a medium saucepan. Stir in all the flour and continue to stir for about 3 minutes. Gradually whisk in the milk, salt and pepper. Bring to a boil over medium heat, stirring constantly. Once sauce has begun to thicken, stir in cheese until melted.  Slowly whisk cheese/milk mixture into soup until fully incorporated.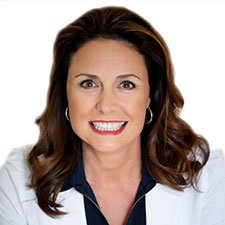 Suzy Cohen, has been a licensed pharmacist for over 30 years and believes the best approach to chronic illness is a combination of natural medicine and conventional. She founded her own dietary supplement company specializing in custom-formulas, some of which have patents. With a special focus on functional medicine, thyroid health and drug nutrient depletion, Suzy is the author of several related books including Thyroid Healthy, Drug Muggers, Diabetes Without Drugs, and a nationally syndicated column.