My newest book and I'm so proud of it!
If you or a loved one has diabetes, this book could save your life. Learn how to reverse (and prevent) diabetes without drugs, how to block sugar from destroying your body using just vitamins, how to save your vision, how to burn off fat faster (with or without exercise), how to lower blood sugar with nature's superfoods, vitamins and even chocolate! There are ways to reverse complications such as nerve pain and high blood pressure.
Easy recipes that won't spike your blood sugar, this book is a one-of- a-kind resource and contains over 400 pages of the most cutting-edge information about diabetes, heart disease, kidney disease, nerve pain, vision and much more. This incredible, pioneering book has been selected by the 'American Academy of Anti-Aging Medicine' as required reading for physicians seeking board certification in "Metabolic Syndrome & Diabetes." Don't worry, I never talk over anyone's head, this book is an easy-read, just like all my other books and it can change your life forever.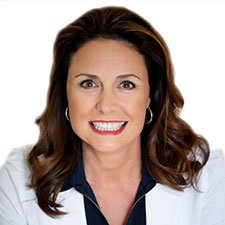 Suzy Cohen, has been a licensed pharmacist for over 30 years and believes the best approach to chronic illness is a combination of natural medicine and conventional. She founded her own dietary supplement company specializing in custom-formulas, some of which have patents. With a special focus on functional medicine, thyroid health and drug nutrient depletion, Suzy is the author of several related books including Thyroid Healthy, Drug Muggers, Diabetes Without Drugs, and a nationally syndicated column.