Ingredients
1 bag of cauliflower crumbles (16 oz)
1/2 stick Butter or 2 tablespoons olive oil
3 – 4 cloves of garlic, minced
4 leaves of fresh basil chopped
Salt and pepper
Optional: Shred half a carrot, peas, red pepper or mushrooms into the rice.

Directions
If you can't find a bag of cauliflower crumbles, you can buy one head of cauliflower and use a cheese grater and grate it (or use a food processer). You want it chunky like rice, not pureed. I believe you can purchase bags of cauliflower crumbles at any grocery store.
Saute the butter (or oil) in a skillet over medium to medium high heat and add the garlic cloves and cauliflower 'rice' and saute for about 10 to 15 minutes. Add the fresh basil last so it doesn't overcook. Season with salt/pepper.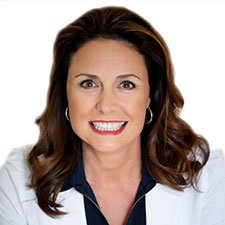 Suzy Cohen, has been a licensed pharmacist for over 30 years and believes the best approach to chronic illness is a combination of natural medicine and conventional. She founded her own dietary supplement company specializing in custom-formulas, some of which have patents. With a special focus on functional medicine, thyroid health and drug nutrient depletion, Suzy is the author of several related books including Thyroid Healthy, Drug Muggers, Diabetes Without Drugs, and a nationally syndicated column.