Dear Readers,
Stay on top of your health with neat gadgets.   Take a look at the following list and see if any of these health products can help you. All of these items are sold online or at your local pharmacy.
Dentemp One-Step Filling Material- It's like a dentist in a bottle for emergency situations because it can secure loose caps, crowns, inlays or lost fillings until you see your dentist. It may  also help relieve the pain when you crack a tooth.   Sold at most pharmacies for under $10.
Magnavision Medicine Bottle Magnifier- If your vision is starting to slip, don't make a deadly error by taking the wrong medicine.  This handy product clips onto your medicine bottle and magnifies the print 3 times. It comes off, so you can attach it to other prescription vials. Sold at most pharmacies for under $10.   I found a similar product online called "Carson Magrx."
Medical Alert USB Data Card- This is a slim way to carry all your medical records, insurance information, lab results, Living Will, and doctor contact information in your wallet.  In case of an emergency, some hospitals have the ability to plug the device into a computer and immediately access your private health data.  It's sold at many pharmacies.  Another good brand name is The 911 Medical ID and it's sold online at  www.metromedicalid.com.
Inhaler Case- This is a small cloth case that fits snugly around your breathing inhaler and clips onto your belt, waistband or purse.   People with asthma will always have their inhaler within close reach to prevent emergencies.  Chain pharmacies carry these for under $10.
Waiver to get easy-open caps- This isn't a device, it's a piece of paper that you sign at your pharmacy which allows them to have easy-open caps on your medications.  This free service helps people who have difficulty opening child-proof containers.
Adjustable Folding Canes- If you suddenly feel unsteady, you'll be glad you stashed one of these in your purse, your car or other compact space. These canes folded up to about 12 inches, and when opened, they felt sturdy to me. Sold at many pharmacies and online.  Two reputable brands include "Carex" or "Duro-Med."  Prices range from $15 to $30.
Colgate WISP- Get that just-brushed fresh mouth feeling with disposable flavored toothbrushes. Keep them in your purse or glove-compartment.    Sold at most pharmacies and online for under $5.
Invacare Zipper and Button Puller- This can help if you have arthritis or neuropathies.  It helps you open/close zippers, as well as button up. Pharmacies carry it for under $10.
Did You Know?
At some point in their lives, 80% of Americans will experience back pain. Regular exercise, massage, chiropractic, yoga and good posture can help you maintain a healthy spine.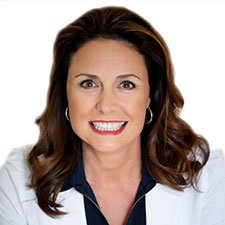 Suzy Cohen, has been a licensed pharmacist for over 30 years and believes the best approach to chronic illness is a combination of natural medicine and conventional. She founded her own dietary supplement company specializing in custom-formulas, some of which have patents. With a special focus on functional medicine, thyroid health and drug nutrient depletion, Suzy is the author of several related books including Thyroid Healthy, Drug Muggers, Diabetes Without Drugs, and a nationally syndicated column.