Dear Pharmacist,
My husband just got a flyer in the mail about a romance enhancer called Horny Goat Weed. I think it's sounds suspicious to say the least, but he is actually sending away for it. Please help.
B.C., Hollywood, Florida
Answer:  This is one of those bizarre things you think someone made up. The herb was cultivated by Chinese goat farmers who observed old goats becoming sexually rejuvenated after grazing on some thorn-covered weeds. Hence, the name. Perhaps Horny Goat Weed (Epimedium grandiflorum) sounds more official when you use its Oriental name, Yin Yang Huo. In the Orient, this substance is considered good botanical medicine for respiratory disorders and joint problems. It supposedly has some subtle aphrodisiac properties, but trust me, nothing like the pharmaceutical bombshell, Viagra. Men are buying Horny Goat Weed like crazy in the hopes that it will put some passion in their privates. Sorry guys, it contains very little in terms of true medical application for sex drive, though it may be helpful with fertility.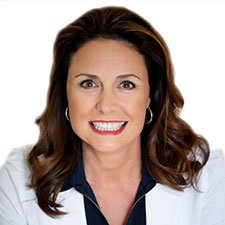 Suzy Cohen, has been a licensed pharmacist for over 30 years and believes the best approach to chronic illness is a combination of natural medicine and conventional. She founded her own dietary supplement company specializing in custom-formulas, some of which have patents. With a special focus on functional medicine, thyroid health and drug nutrient depletion, Suzy is the author of several related books including Thyroid Healthy, Drug Muggers, Diabetes Without Drugs, and a nationally syndicated column.