Dear Pharmacist,
Sometimes I have to take muscle relaxers, which make me sleepy and dizzy. Getting to the pharmacy as frequently as I need to is a challenge, but I'm scared of using my credit card online. Do I have other choices to get my toiletries and refills?
A.L., Naples, Florida

Answer: Yes, you can send a friend or family member in to purchase your medication, but they will be asked a few personal questions at the register before your medicine is handed over.
I know you're scared about shopping online and, with so many bogus pharmacies and counterfeit pills sold off the Internet, who could blame you?

Trust me; there are respectable pharmacies that offer safe and secure shopping.  Big-name retailers would not risk your security so they encrypt credit card information.  If that doesn't persuade you, I'll give you another secret shortly.

Now, you will want to make sure your online pharmacy has VIPPS certification, another level of authenticity.  Look at the home page; there should be VIPPS emblem clearly visible. Personally, I feel very comfortable shopping with discount chain pharmacies that have Web sites.

Buying online reduces stress because you don't have to wait in long pharmacy lines, which means you don't have to breathe in germs.  Hey, who wants to get sneezed on while waiting in line?  Shopping over the Internet is private, too.  You can buy your tampons and toilet paper (and, ahem, private goodies) without the cashier yelling, "Price check, aisle 6, Preparation H" or "Manager, is Vagisil buy one, get one?"
You can get your medications with just a few clicks of a button. Most pharmacies will deliver everything to your door for a small shipping fee, including prescriptions, unless they are
Class II narcotics
or other non-shippable drugs.

Now, here's that secret I alluded to.  If you call your bank (or go to its Web site), it will issue a temporary credit card number you can use on the computer.  This service is free, so consumers have a safe way to shop online without ever revealing their true credit card number. I can't possibly list all the pharmacies that have online pharmacy Web sites, but here are a few reputable ones:
https://www.medicineshoppe.com
/

Here's another novel idea.  Shop with your local community pharmacy.  These smaller, independent pharmacies and compounding pharmacies often deliver to your home.  I am greatly impressed with the level of personalized service they offer.  And if you need home medical supplies (like a cane tip, crutch or new walker), independent pharmacies are ideal because they specialize in home medical equipment and cater to consumers who need extra attention.  Just look in your phone book to find one, or visit http://www.pccarx.com/ and then click on "Find an indpendent pharmacy."  You can also call the Professional Compounding Centers of America and ask, at: 800-331-2498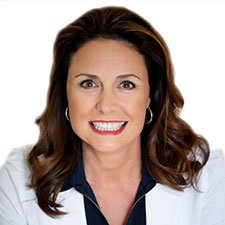 Suzy Cohen, has been a licensed pharmacist for over 30 years and believes the best approach to chronic illness is a combination of natural medicine and conventional. She founded her own dietary supplement company specializing in custom-formulas, some of which have patents. With a special focus on functional medicine, thyroid health and drug nutrient depletion, Suzy is the author of several related books including Thyroid Healthy, Drug Muggers, Diabetes Without Drugs, and a nationally syndicated column.