This recipe was shared with me by Jolene, my Customer Service Director. Her dear Mother-in-Law made it for the family for many years.  It's moist, delicious and truly amazing. It is gluten-free.  Raisins are a fantastic source of special phytonutrients that help lower blood pressure and make this bread chewy and mouth-watering. The walnuts provide natural vitamin E.
This recipe will make 2 loaves so you can share the love with neighbors!
Alternatively, you can hide the second loaf in the freezer for 'private' use lol 😛
Ingredients for Jackie-Jo's Heirloom Pumpkin Bread
1 and 2/3 cup "Bob's Red Mill Gluten Free 1 to 1 Baking Flour"
1 and 1/2 cup cane sugar
¼ tsp baking powder
1 tsp baking soda
4 tsp cinnamon
5 – 6 tsp ground cloves
4 – 5 tsp allspice (freshly ground or dried spice)
1 tsp ground dried ginger
¼ tsp sea salt
1/3 cup butter, melted
2 eggs
1/3 cup water
1 cup pumpkin puree (freshly cooked or can is fine)
Optional: 1/4 cup walnuts
Optional: 1/4 cup golden raisins
Directions
Preheat oven to 350 degrees. Lightly grease a bread pan with butter or oil.
In a large mixing bowl, mix together the dry ingredients: Flour, sugar, baking powder and soda, and all your spices and salt. Set aside. In another mixing bowl, blend together your melted butter, eggs, water and pumpkin.
Using an electric hand mixer (or muscle power!) blend together the wet and dry ingredients until the batter is even. If desired, add 1/4 cup of walnuts and 1/4 cup of golden raisins. This will make your bread moist and crazy delicious!
Pour the pumpkin batter into your bread pan (or muffin tins) and bake for 35 to 40 minutes until lightly browned on top and a toothpick inserted in the center comes out clean.
Remove from oven and let cool on the stovetop for 20 minutes. Then gently remove the loaf from the pan and cool on wire rack another 30 minutes or until your family goes nuts and makes you serve it!
Eat it plain, or for the ultimate pumpkin bread taste sensation, slather it with pure butter or whipped cream cheese!
You may enjoy learning more about health benefits for pumpkins. If that interests you, CLICK HERE to read, The 10 Reasons to Eat Pumpkins and Seeds.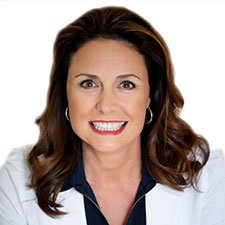 Suzy Cohen, has been a licensed pharmacist for over 30 years and believes the best approach to chronic illness is a combination of natural medicine and conventional. She founded her own dietary supplement company specializing in custom-formulas, some of which have patents. With a special focus on functional medicine, thyroid health and drug nutrient depletion, Suzy is the author of several related books including Thyroid Healthy, Drug Muggers, Diabetes Without Drugs, and a nationally syndicated column.