This can be made as a gluten-free.
Ingredients
1 1/4 cup all purpose flour
1/4 cup almond flour
1/2 cup brown sugar, packed
1 TEA baking powder
1 TEA baking soda
1 1/4 TEA cinnamon
1/2 TEA salt
1/2 TEA ground ginger
1/2 TEA ground nutmeg
1 cup mashed, cooked butternut squash
3 eggs, lightly beaten
1/2 cup maple syrup
1/4 cup butter, melted
1/4 cup grape seed oil (or macadamia oil as an alternative)
1 TEA vanilla extract

Directions
Preheat oven to 375 degrees. This makes about 12 muffins and 12 mini muffins total. I used paper muffin cups for this recipe but you can certainly grease the pan too.

In a large mixing bowl, combine the flours, sugar, baking powder/soda, cinnamon, salt and nutmeg. Set aside. In another mixing bowl, stir together the mashed butternut with the eggs, maple syrup, butter, oil and vanilla extract. Combine the wet with the dry ingredients to make the batter and pour into the muffin tins. Bake at 375 degrees for 20 – 25 minutes. A toothpick will come out clean when it's cooked. Drizzle with maple syrup, or a swath of cream cheese and enjoy!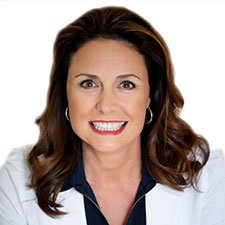 Suzy Cohen, has been a licensed pharmacist for over 30 years and believes the best approach to chronic illness is a combination of natural medicine and conventional. She founded her own dietary supplement company specializing in custom-formulas, some of which have patents. With a special focus on functional medicine, thyroid health and drug nutrient depletion, Suzy is the author of several related books including Thyroid Healthy, Drug Muggers, Diabetes Without Drugs, and a nationally syndicated column.