Published 2-7-09

Dear Readers,

The last few months of medical news has provided some outstanding studies. Read on for some interesting odds and ends that may impact your health. Suzy

Is Vicks VapoRub really dangerous for kids?

I'm not thoroughly convinced that the smelly stuff in the blue jar is dangerous, even though ferrets have trouble with it. In a recent small study, ferrets developed respiratory distress after Vicks VapoRub, which contains menthol, was rubbed under their nose. Does this translate to children? Scientists studied the furry critters based on a single case report of one sick child whose condition seemingly worsened after her grandmother rubbed it around her nose. The product clearly states that it's not for use in children less than two years old. Concerned parents who need a decongestant for their very young children should use a cool-mist humidifier and nasal suction bulbs. Salt water nasal sprays like Ayr or Ocean Saline are fine too.

Can arthritis drugs help diabetes?

It may sound strange, but it's true. The reason arthritis drugs might help diabetes is because both conditions are caused in part by inflammatory chemicals. A study late last year found that the inexpensive, prescription anti-inflammatory called "salsalate" could lower blood sugar in type 2 diabetics. Does it shock you that a study over 100 years ago concluded the very same thing?

Can acne skin cream increase your risk of death?

Yes, according to a new study published in the January 2009 edition of the Archives of Dermatology. Prescription creams containing a synthetic form of vitamin A, called "tretinoin" are sometimes used for acne, wrinkles, as well as stretch marks and skin cancer. Tretinoin creams may increase a person's risk of death according to a recent study of mostly men aged 70 and above. Since follow up data is inconsistent, I suggest you only use tretinoin creams if absolutely necessary until we get a thumbs-up regarding safety.

Can tumors be targeted and killed faster?

There's a new type of radiation therapy which reduces treatment time from 20 minutes to a minute and a half! It's called RapidArc and the treatment can be used on people with hard-to-reach tumors such as those with brain, prostate, uterine or lung cancer. There are about 10 treatment centers in the U.S. For more information call (800) 700-6882 or visit
www.varianrapidarc.com.
Does losing weight relieve urinary incontinence?

A study in The New England Journal of Medicine reported that losing weight helped control these embarrassing leaks, which can occur with sneezing, coughing, laughing or for no reason at all. The study followed 338 overweight women with urinary incontinence over a six- month period. On average, the women shed 8 percent of their total body weight, and they reduced weekly awkward moments by almost 47 percent.

Did You Know?

Osteoporosis medications may cause severe muscle aches and joint pain.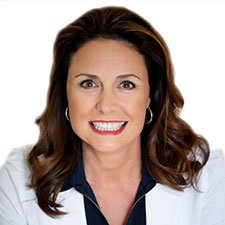 Suzy Cohen, has been a licensed pharmacist for over 30 years and believes the best approach to chronic illness is a combination of natural medicine and conventional. She founded her own dietary supplement company specializing in custom-formulas, some of which have patents. With a special focus on functional medicine, thyroid health and drug nutrient depletion, Suzy is the author of several related books including Thyroid Healthy, Drug Muggers, Diabetes Without Drugs, and a nationally syndicated column.