"Dear Pharmacist,

Why do the people in the Mediterranean area have no problems with cholesterol? Is it the red wine and olive oil?"
–J.S., Ocala, Florida
Answer: People from the Greek island of Crete live longer than most other populations in the world, despite the fact that their diet is significantly higher in fat than what the American Heart Association recommends. Amazingly, these people are about 20 percent less likely to develop and die of coronary artery disease, and they succumb to one-third less cancer than in the United States. On closer examination of their meals, it's clear why.
The people of Crete eat many plant foods that are antioxidant-rich — colorful fruits and veggies. They live on an island, so wild-caught seafood is a staple in their diet, and seafood is rich in heart-healthy nutrients. Most importantly, their diet is free of two bad fats that Americans eat, both known to raise blood cholesterol levels: saturated fats (found primarily in tropical oils and red meat) and trans fats (found in processed foods, margarine and commercial baked goodies. Trans fats are sometimes called "hydrogenated" oils on labels, and they stick to the insides of your arteries like glue and form gunk.
Better oils include extra virgin cold-pressed olive oil or grape seed oil. Grape seed oil can tolerate a higher heat, so it's better than olive oil, which should only be used on low heat.
Mediterraneans like to drink red wine with their meals, but while alcohol may reduce heart attack risk by raising HDL levels and thinning the blood, I think it's destructive to the liver. It also impairs your driving ability and causes uncontrollable giggling, so I think it's better if you just drink grape juice. The powerful antioxidants found in wine are found in the grapes' skin and seeds anyway.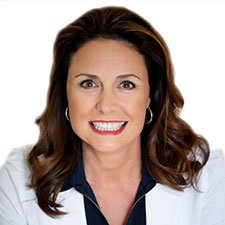 Suzy Cohen, has been a licensed pharmacist for over 30 years and believes the best approach to chronic illness is a combination of natural medicine and conventional. She founded her own dietary supplement company specializing in custom-formulas, some of which have patents. With a special focus on functional medicine, thyroid health and drug nutrient depletion, Suzy is the author of several related books including Thyroid Healthy, Drug Muggers, Diabetes Without Drugs, and a nationally syndicated column.