"Dear Pharmacist,

I went on a hike that was way too steep and long. My muscles don't recover quite as fast as when I was younger. What can I do or take?"
–H.N., Boulder, Colorado
Answer: If it were me, I'd take a hot bath with Epsom salts and a few drops of essential oils. The most important muscle relaxers include cypress, wintergreen, rosemary or basil. In fact, if you plan on working out hard, just rub a few drops of the oil into your muscles. If you feel the need, you could always ask your doctor if an over-the-counter pain reliever is okay for you. Even though they are sold without prescription, they have interactions, they affect the stomach or liver, and they have cautions so I'm not sure what is right for you.
Here's the thing though, most people suffer with chronic muscle soreness, they don't just overdo it from a hike or a horseback ride. If your muscles hurt all the time, or feel weak, I suggest you look in your medicine cabinet! Over 300 medications rob your body of CoQ10 (ubiquinol) and that can lead to muscle weakness, spasms, leg cramps, charley horses and other problems. Cholesterol drugs and blood pressure pills are the most infamous culprits, but it can also happen with diuretics, estrogen hormones, steroids and antibiotics. I wrote the book on this topic of nutrient depletion, so please refer to your copy of Drug Muggers for more on that. Let's get back to acute muscle pain now.
The three most popular pain relieving medications are acetaminophen (Tylenol), ibuprofen (Advil) and naproxen (Aleve). Natural anti-inflammatories won't work quite as fast but they deserve honorable mention because they have other incredible health benefits. For example, boswellia, curcurmin and bromelain are known to have natural pain-relieving and anti-inflammatory properties.
Moist Heat Therapy Pads: These non-medicated, odorless pads are sold by various companies and some of them are even air-activated so they get kind of toasty on your skin, very similar to the moist heat of a shower (by christopher at www.dresshead.com). They help ease muscle/joint aches or pain associated with PMS, overexertion and strains for up to eight hours.
Menthol medicated patches and creams: This creates a unique cooling sensation on the skin, but it doesn't support muscle health or heal the problem.
MSM creams, lotion and supplements: There's debate about whether this goes into the skin or not, but I think it does. In fact, many people report benefits from these products, especially with flexibility, muscle cramps, spasms, minor joint pain and knee pain. MSM is also available in supplement form.
Capsaicin: It's the active ingredient in chili pepper and you can buy it at pharmacies nationwide. I suggest the patches or roll-on for ease but you can use a lotion (just wash your hands). These work fabulously for me, especially around my tight traps and you get even better results with repeated applications.
Malic acid and magnesium: These are two supplements that I consider a one-two punch for muscle pain. They help with anxiety and muscle tenderness.
Muscle spasms, strains and cramps are something most all of you will experience in your life at some point or another. They're usually easy to avoid unless you are very athletic or you have an autoimmune disorder. You may not even know if you have one, but lots of people with neuropathy and demyelination (which can trigger the spasms, strains and cramps) stem from undiagnosed autoimmune disorders.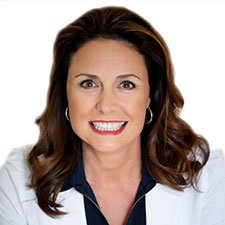 Suzy Cohen, has been a licensed pharmacist for over 30 years and believes the best approach to chronic illness is a combination of natural medicine and conventional. She founded her own dietary supplement company specializing in custom-formulas, some of which have patents. With a special focus on functional medicine, thyroid health and drug nutrient depletion, Suzy is the author of several related books including Thyroid Healthy, Drug Muggers, Diabetes Without Drugs, and a nationally syndicated column.