Dear Readers,
Here are some interesting new items that became available for 2013 in the United States. My column is printed in various languages so I apologize that I've only listed English brand names, please ask your local pharmacist for translations. Happy new year! Love, Suzy
Vizamyl (flutemetamol) injection, Rx: Can this compound detect Alzheimer's disease at an earlier stage? Think of it as a contrast dye used for PET imaging, because it attaches to beta amyloid plaques in the brain which dementia patients often have.
Fetzima (levomilnacipran) extended release capsules, Rx: This is what pharmacists call a "me too" drug because works like other SNRI "serotonin-norepinephrine reuptake inhibitor" drugs. Older ones include Effexor, Pristiq, Cymbalta and Savella and they improve levels of two key brain neurotransmitters involved in major depression, as well as fibromyalgia, ADHD, obsessive-compulsive and anxiety.
Adempas (riociguat) tablets, Rx: The year 2013 brought approvals for several lung drugs, among them Adempas for pulmonary hypertension. The disease forces your heart to work harder. The other brand new medication that works similarly is Opsamut (macitentan).
Anoro Ellipta (umeclidinium and vilanterol) inhalation powder, Rx: Inhale it once daily, it helps with asthma, bronchitis and other lung disorders. Don't confuse that with "Breo Ellipta" a drug with similar benefits to breathing but different active ingredients.
Clinolipid (Soybean and Olive oil) injection, Rx: Would you ever think to inject yourself with olive or soybean oil? This is a drug used to support nutrition in adults and it's given intravenously. It provides calories and essential fatty acids. You can't get it if you are allergic to eggs, soybean and olive oil.
Zubsolv (buprenorphine and naloxone) sublingual tablets, Rx: This helps people who are dependent on pain-killer drugs such as opiates (hydrocodone, oxycodone, morphine, etc). The drug is intended as part of a bigger program to treat drug addiction such as counseling and psychosocial support. The makers of Zubsolv have simultaneously launched an around-the-clock support program which is online. It's designed with input from patients in recovery.
Zephrex-D (pseudoephedrine) tablets, OTC: It's to unstuff your nose and relieve a sinus headache. It's the world's first meth-resistant pseudoephedrine tablet, designed to keep bad people from turning cold medicine into speed! Yeah, you didn't know? Decongestants are often messed with but it's impossible with Zephrex-D because the makers invested in new technology that locks the drug in place.
Sovaldi (sofosbuvir) tablets, Rx: For chronic hepatitis C virus without the need for interferon. This drug blocks a specific protein needed by the virus for it's replication (growth).
NovoPen Echo: The only insulin device which can dispense tiny doses like a half unit, making it appealing for children. It also has memory capabilities.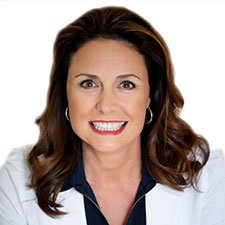 Suzy Cohen, has been a licensed pharmacist for over 30 years and believes the best approach to chronic illness is a combination of natural medicine and conventional. She founded her own dietary supplement company specializing in custom-formulas, some of which have patents. With a special focus on functional medicine, thyroid health and drug nutrient depletion, Suzy is the author of several related books including Thyroid Healthy, Drug Muggers, Diabetes Without Drugs, and a nationally syndicated column.