Dear Readers,
Here are some interesting FDA-approved items for 2012 in the United States. My column is printed in various languages so I apologize that I've only listed English brand names, please ask your local pharmacist for translations. Happy new year! Love, Suzy
Stendra (Avanafil) Tablets, Rx: Used for erectile dysfunction, this medication is a "me too" drug and works like the others.
Picato (Ingenol) gel, Rx: Applied to your skin to treat red, scaly lesions mainly on the face and scalp (termed actinic keratosis). The medication is derived from the Euphorbia peplus plant, grown in Queensland, Australia.
Inlyta (Axitinib) tablets, Rx: Chemotherapy for advanced kidney cancer; especially for those who have not responded to other treatments; while not approved, this may help breast cancer patients too. The drug suppresses "VEGF" and this cuts off blood supply to tumors, thus shrinking them.
Pregnitude Powder, OTC: Mix this supplement with water and take twice a day if you're trying to conceive but having difficulty. It contains myo-inositol, which supports egg health and healthy ovulation.
Zioptan (Tafluprost) eyedrops, Rx: Eyedrops that lower intra-ocular pressure in patients with open-angle glaucoma or ocular hypertension. Like other medications in this category, it's possible that your green or blue eyes may turn more brown in color.
Qsymia (Phentermine/Topiramate) Capsules, Rx: This drug is taken for obesity, and it's the marriage of Adipex and Topamax in a single pill. It reduces appetite, burns calories and gives you a sense of fullness. Women are not allowed to take Qsymia (pronounced Q-see-ME-uh) unless they are taking birth control.
OraQuick Test by Orasure (Lab test), OTC: Sold at retail pharmacies, this will help you find out if you have HIV, the virus that causes AIDS. No need to send blood away like older tests, OraQuick gives you results within 20 minutes using a mouth swab. It's not foul proof, it will miss about one infected person of every twelve tested.
CoQ10 Adult Gummies by Nature Made (Coenzyme Q10), OTC: A powerful antioxidant (CoQ10) needed for good health and energy in a yummy gummy. Two fruit-flavored treats provide 100mg CoQ10. They are preservative and gluten free, and free of synthetic dyes.
ZzzQuil (Diphenhydramine) Liquicaps: The active ingredient has been around for decades, and sold by various other brand names including Benadryl. ZzzQuil is used for sleep, which is different than NyQuil (cough/colds) although both products are made by the same trusted maker.
Dymista (Azelastine and Fluticasone) Nasal Spray, Rx: The marriage between two drugs (Flonase and Astelin) and helps with allergies, probably faster and better than either drug alone.
CitraNatal Harmony Vitamins, Rx: Prenatal vitamins that contain "calcium citrate" known to be easier on mom, creating less gas and bloating than other calcium salts. This contains DHA (a type of fish oil) crucial to your baby's brain health.
iBGStar Monitoring System: This device measures blood sugar and is the first FDA-cleared meter that connects directly to your iPhone or iPod Touch.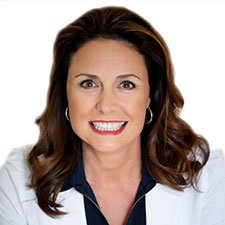 Suzy Cohen, has been a licensed pharmacist for over 30 years and believes the best approach to chronic illness is a combination of natural medicine and conventional. She founded her own dietary supplement company specializing in custom-formulas, some of which have patents. With a special focus on functional medicine, thyroid health and drug nutrient depletion, Suzy is the author of several related books including Thyroid Healthy, Drug Muggers, Diabetes Without Drugs, and a nationally syndicated column.