Published 11-8-08

New Health Products To Consider

Dear Readers,
I have just returned from a national health expo where thousands of exhibitors showed their new goodies. Since I take pride in finding cool new products to help you feel better, I'm using this column to feature some neat stuff. Here goes:
CranLogic by Kyolic: This is a probiotic that helps restore normal healthy flora to the urinary tract. I think it could help you if you are prone to urinary tract infections. It is a medium-sized capsule that you take daily. Sold at health food stores.
Healthy Origins Ubiquinol: This is an active, body-ready form of CoQ10. You may think CoQ10 works all on its own, but it doesn't. Your body has to activate CoQ10 and turn it into "ubiquinol" so why not just take that? As we age, it becomes harder to activate regular CoQ10 so taking ubiquinol gives you more protection. www.healthyorigins.com
Cosmetic products by ShiKai:  These are all-natural shampoos, anti-aging creams, hand and body lotions and cleansers that contain certified organic ingredients and avoid animal testing and harsh chemicals. www.shikai.com
Corvalen M by BioEnergy: This is perfect for people with fibromyalgia because it contains D-ribose, magnesium and malic acid. Corvalen M may relieve pain, muscle spasms and restore healthy energy levels. The product tastes great, you just mix the powder with water and drink. Sold at health food stores and online. www.bioenergy.com
Dr. Dave's Kink-Ease by Stages of Life: The MSM cream contains about 10 times the amount of MSM as most other salves so it might rapidly ease joint pain, tendonitis, bursitis, muscle aches and fibromyalgia. Can be applied to areas of soreness during massage. www.kinkease.com
Equal Exchange Chocolate & Tea: I walked by their booth and could smell the delicious tea brewing on their table. I tasted a sample of their "Wild Rooibos" tea and mouth watering chocolate bars which contains at least 60 percent cacao. Certified organic ingredients are resourced from small-scale farmers and co-ops from all over the world. www.equalexchange.coop
GPLC by NSI: The product name "GPLC" stands for "glycine proprionyl L-carnitine" also known as "Glycocarn" and it quickly penetrates heart and muscle cells to help beat muscle exhaustion and improve cardiovascular health. It improves oxygen flow to the heart, so I think it's great for people who exercise or deal with heart failure or other circulation problems. Docs, this is good for patients who need to reduce lactic acid buildup in their muscles. www.vitacost.com
Turmeric Force by New Chapter: Turmeric Force is pure and it's the world's first and only full-spectrum turmeric extract so it contains the whole blend to turmeric compounds, not just one extract (ie curcumin). It may ease arthritis, improve digestion, detoxify the liver, and reduce the risk of diabetes, heart attack, stroke and cancer. It is prized in Indonesia (known as Jamu) and also Japan and China where it is extremely popular.
For more information on your health, please visit www.dearpharmacist.com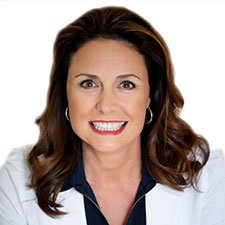 Suzy Cohen, has been a licensed pharmacist for over 30 years and believes the best approach to chronic illness is a combination of natural medicine and conventional. She founded her own dietary supplement company specializing in custom-formulas, some of which have patents. With a special focus on functional medicine, thyroid health and drug nutrient depletion, Suzy is the author of several related books including Thyroid Healthy, Drug Muggers, Diabetes Without Drugs, and a nationally syndicated column.