Ingredients
3 cups baby spinach leaves (fresh), wash & remove stems
3 cups Romaine lettuce, wash and chop
1 cup Pomegranate arils
1 cup hazelnuts or pistachios, chopped
2 cup blood orange slices (alternatively, use grapefruit slices)
1 avocado, chopped
4 cups quinoa, cooked (any flavor)
Optional: Fresh goat cheese

Directions
Prepare the quinoa as directed on your package. Once cooked, set it aside.  Wash the spinach and Romaine lettuce leaves and dry. Remove stems from spinach leaves if you have the time.
In a large bowl, toss the lettuce and spinach leaves together, along with the quinoa, and everything else for the salad (except the goat cheese). Once everything is combined, add your favorite balsamic vinaigrette dressing. Toss with the dressing, and place on each individual plate. Add the fresh goat cheese if desired. Serve with pita or crusty French bread.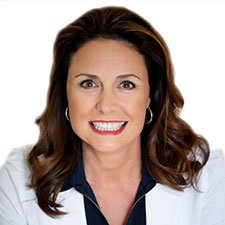 Suzy Cohen, has been a licensed pharmacist for over 30 years and believes the best approach to chronic illness is a combination of natural medicine and conventional. She founded her own dietary supplement company specializing in custom-formulas, some of which have patents. With a special focus on functional medicine, thyroid health and drug nutrient depletion, Suzy is the author of several related books including Thyroid Healthy, Drug Muggers, Diabetes Without Drugs, and a nationally syndicated column.