Published 1/31/09

"Dear Pharmacist,

My mother just passed away and when I cleaned up her home, I found 48 bottles of medication! Her pharmacy would not take them back, nor dispose of them. I was told that I can't flush them or throw them away in the trash either. What on Earth are people supposed to do with unwanted or expired medications?"
–M.P., Boston, Massachusetts
Answer: It's a huge problem. It frustrates me that pharmaceutical companies don't mind selling us the stuff, but won't help us get rid of it! As ludicrous as it sounds, there is not an easy way of getting rid of your expired, unwanted or discontinued medications. Many homes in America have constructed mini-pharmacies, yet the drugs—deemed safe for humans—are not safe enough to put into the garbage or the toilet anymore because it's an environmental hazard. No doubt. So why is it okay to put all these drugs into your body for years if just one part per billion of certain drugs are toxic to earthworms and fish? That's another column, another time.
Should you flush your medications?
No, because medications pollute our waters. It's crazy, but we are finding male fish with female sex organs thanks to all the estrogen in the water. Over 100 different pharmaceuticals have been found in North American waters. That said, the FDA advises flushing narcotics (like pain pills or tranquilizers) and other controlled substances down the toilet rather than throwing them in the trash. Pets get into trash and besides, drug abusers may find them.
Should you pour them down the drain?
Everything I said above about flushing medications applies here.
Should you put them in the trash?
According to the White House's Office of National Drug Control Policy (ONDCP), federal regulations recommend that we mix our unwanted/expired medications with kitty litter, sawdust or coffee grounds (something that is not edible) and then toss them out in unmarked sealed containers. But environmental experts advise against this practice because the drugs still leach out of the landfill and find their way into our water system. Contact your local hazardous waste center and ask if they have specific instructions for your community.
Should you take them to your doctor or pharmacy?
Call ahead. If your doctor or your pharmacy allows you to do that (and very few do) then, yes, this is an option. Once in a while you will find a clinic or pharmacy that actually participates in "drug recycling" or "take-back" programs or they donate your unwanted medications to people living in third-world countries.
Drug disposal is a hot topic and pushes people's buttons. What is considered safe and responsible to our environment and future generations is heavily debated by specialists in the field. E-mail me if you work for (or know of) a drug disposal company in your community.
Did You Know?
Adding fiber supplements or foods to your diet may lower cholesterol and improve diverticulosis.
Readers: The following responses came in from YOU after the printing of this newspaper column.  Thank you so much for helping folks around the country, and submitting these wonderful programs and tips. Suzy
Here they are in no particular order.
Dear Ms Cohen

In response to your recent column on drug disposal, Oklahoma, through a project started by the Tulsa County Medical Society, was one of the first states to begin collecting unused prescription medications from nursing facilities and other health care facilities and transfering  those medications to indigent patients who need the drugs but cannot afford them. The drugs are collected by volunteer retired physicians, then taken to the Tulsa County Pharmacy  where they are made availble to indigent patients.
A recent report shows that over the four years the program has been in operation, almost $5 million in drugs that would have otherwise been destroyed, as been prescribed for needy patients.
We have also assisted several other states in establishing legislation for similar programs. Please encourage your readers to learn if their State has such a program and, if not, suggest they initiate one. Thank you for enlightening your readership about a better way to protect the environment and help their fellow citizens.
If you live in the vicinity of Tulsa and would like more information, please contact Mona Wright, Executive Director, Tulsa County Medical Society – Mona@tcmsok.org

Submitted by:
Paul Patton
Executive Director (Retired)
Tulsa County Medical Society
Dear Suzy,
There are but two associated solutions to the unused/unusable drug disposal problem.  First, the dispensing pharmacy must take back the drugs from the public and second, the pharmaceutical manufacturers must take back said drugs from the pharmacies.  The industry could do that voluntarily, as part of their growing green image; but alas, it will have to be a legislated solution, I'm sure.

Henry ("Hank") Stevens, Ph.D.
Human Resources Quality Assurance
Suzy,
Read your recent posting re disposal of pharmaceuticals.  I agree with you that it's a tremendous problem…one that certainly needs to be addressed and the sooner the better.  The effects upon aquatic life are well documented but only just beginning.  They will surely worsen with the increased accumulation and/or combinations, and most of those waterways are sources of our drinking water.  Although concentrations may be small, it's the timing in the life cycles.
A couple of clarifications….it was actally a partnership between the US Fish & Wildlife Service and the American Pharmacists Association that developed the "interim" plan of disposal through solid waste instead of flushingwww.smarxtdisposal.net
If done properly, their method will render any medication unusable, but it is not the ideal solution.  The previous White House promoted the flushing of controlled substances – apparently they missed the point of protecting the water, hopefully that recommendation will change.
Our local watershed group, Spring River WRAPS (Watershed Restoration and Protection Strategy), utilizes a grassroots approach to restore and protect the Spring River watershed in Cherokee County, KS.  Our goal is the same as the other groups within this region…to improve our impact on the much larger Grand Lake watershed.
Among several projects, our group has also initiated the development of a pharmaceutical collection and disposal program.  Although it's in the preliminary stages, I feel confident that we will not only raise awareness, but also remove a significant amount of contaminants from entering our waterways.  Our efforts are modeled after the successful "Pyromed" program in Benton County, Arkansas.  I encourage you to contact Nancy Busen with the City of Bentonville (479-271-3160).
Take care,
Carl I. Hayes
Cherokee County Health Dept.
Columbus, KS 66725
Spring River WRAPS, Chairman
Suzy, I live in a rural area. We have a burn pile for leaves, branches, etc. Is it OK to burn old drugs?
Gary
Dear Suzy,
There is a massive amount of work being done in the recycling world.  This effort takes various paths, can the product be reused somehow, is it of value, monetary to society, etc., or is it important to attempt to remove it from our environment because of toxicity.
Tulsa has a very effective program to recycle, and redispense unopened, unexpired, non controlled medications from nursing homes to the Tulsa County Pharmacy. All the Ok. Statutes, Board of Pharmacy rules and regulations were in order November 2004. The program is approaching 5 million dollars worth of medications (average wholesale cost) for indigent Tulsa County eligible citizens.
 For more information as history, research, awards, monthly totals, Statutes, Rules and Regulations, visit the Tulsa County Medical Society web site. This is a multiple win win program, it keeps people on medications, removes chemicals from the water, and so on. The article is correct about the White House paper, but if the bottle is still sealed, the plastic bubbles intact, and the medicine is unexpired, call the Tulsa County Medical Society to see if the medication can be used by charity clinics or by health workers on missions in other countries. Thanks for reading this.
Jerry Gustafson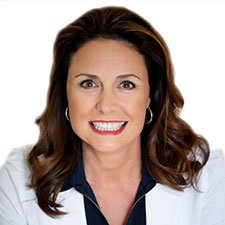 Suzy Cohen, has been a licensed pharmacist for over 30 years and believes the best approach to chronic illness is a combination of natural medicine and conventional. She founded her own dietary supplement company specializing in custom-formulas, some of which have patents. With a special focus on functional medicine, thyroid health and drug nutrient depletion, Suzy is the author of several related books including Thyroid Healthy, Drug Muggers, Diabetes Without Drugs, and a nationally syndicated column.