INGREDIENTS
2 cups reduced-fat evaporated milk
1 cup whole milk
2 teaspoons vanilla extract
1/4 cup organic sugar
2 tablespoons unsweetened cocoa
1 1/2 teaspoons ground cinnamon
¼ teaspoon fresh grated nutmeg + more for garnish
1/2 teaspoon ancho chili powder
8 cinnamon sticks
3 ounces high-quality semisweet chocolate chips
1 cup heavy whipping cream
1 tablespoon powdered sugar
DIRECTIONS
Whisk evaporated milk, whole milk, vanilla, sugar, cocoa, cinnamon, nutmeg and chili powder in a heavy saucepan. Add 2 of the cinnamon sticks and cook gently over medium heat until warm. Add chocolate chips and cook, whisking continuously until melted. Simmer and stir until slightly thickened, about 10 minutes. Remove from heat. Beat heavy whipping cream until soft peaks form, then add powdered sugar and continue to beat until stiff peaks form. Ladle hot cocoa into each of 6 cups, then top with whipped cream , garnish with a cinnamon stick and grate a little fresh nutmeg over the top.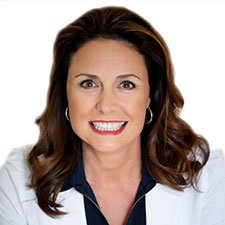 Suzy Cohen, has been a licensed pharmacist for over 30 years and believes the best approach to chronic illness is a combination of natural medicine and conventional. She founded her own dietary supplement company specializing in custom-formulas, some of which have patents. With a special focus on functional medicine, thyroid health and drug nutrient depletion, Suzy is the author of several related books including Thyroid Healthy, Drug Muggers, Diabetes Without Drugs, and a nationally syndicated column.