INGREDIENTS
1 tablespoon olive oil
2 cups cubed zucchini &/or summer squash
1 small red potato, peeled and chopped
½ inch ginger root, chopped
½ cup celery, chopped
3 cloves garlic, minced
2 ½ cups water
1 tablespoon fresh chives
1 sprig fresh rosemary
½ cup leek, washed thoroughly and chopped
1 cup fresh broccoli florets
½ apple
DIRECTIONS
Heat olive oil in a large pot, then saute squash, potato, ginger, celery, and  garlic.  Continue to saute until vegetables soften.  Add water and remaining ingredients and cook until broccoli turns bright green.  Remove rosemary sprig, then pour entire mixture into blender.  Process  until smooth.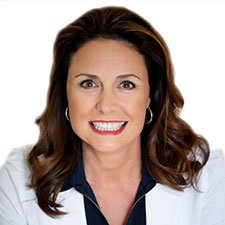 Suzy Cohen, has been a licensed pharmacist for over 30 years and believes the best approach to chronic illness is a combination of natural medicine and conventional. She founded her own dietary supplement company specializing in custom-formulas, some of which have patents. With a special focus on functional medicine, thyroid health and drug nutrient depletion, Suzy is the author of several related books including Thyroid Healthy, Drug Muggers, Diabetes Without Drugs, and a nationally syndicated column.