Over the years, I have written about medications that affect your blood sugar.  In my most recent book, "Diabetes Without Drugs,"  a shorter version of this list appears in one of the chapters.  It is my intention to continuously update the list you see below, so if you don't see your medication listed today, check back every  month.  And also, call your pharmacy and ask if your medication affects blood sugar.
This information is not intended as medical advice, nor am I suggesting that you stop any of your medications, should you find one or more on the following list.  Always talk to you nurse, doctor and pharmacist to approve changes to your medication regimen.
Medications That May Cause Hyperglycemia
Abilify
Asthma medicine containing either steroids or albuterol
Baclofen (Lioresal)
Candesartan and HCTZ (Atacand HCT)
Carvedilol (Coreg)
Cold medicine containing pseudoephedrine (these sometimes end in "D" such as "Claritin D, or Zyrtec-D, but read labels to find "pseudoephedrine")
Estrogen-containing drugs (Premarin, Vagifem, Estring, Birth control pills/patches)
Diuretics (water pills like furosemide or hydrochlorothiazide also called HCTZ)
Fluoxetine (Prozac, Sarafem)
HIV medications (Norvir, Invirase, Epivir)
Levothyroxine (Synthroid, Levoxyl)
Nadolol (Corgard)
Niacin (Vitamin B3)
Modafinil (Provigil)
Pantoprazole (Protonix)
Risperidone (Risperdal)
Seizure medicine (Depakote, Phenytoin and others)
Seroquel
Sotalol (Betapace)
Steroids such as prednisone (Sterapred) and methylprednisolone (Medrol)
Armour Thyroid
Medications That May Cause Hypoglycemia
All medications used to treat diabetes
Alcohol
Aspirin
Beta blockers for high blood pressure
Bisoprolol (Zebeta)
Clarithromycin (Biaxin)
Diltiazem (Cardizem)
Fluoxetine (Prozac) during therapy with the drug
Insulin and other diabetic medications
Levofloxacin (Levaquin) and other antibiotics
MAO inhibitors for psychiatric problems
Metoprolol (Lopressor)
Morphine and other pain relievers
Nifedipine (Procardia)
Phenytoin (Dilantin, Phenytek, Epanutin)
Selegiline (Eldepryl)
Theophylline (Theo-Dur, Theo-24, Slo-bid, Uniphyl)
Verapamil (Calan, Isoptin)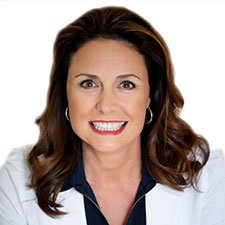 Suzy Cohen, has been a licensed pharmacist for over 30 years and believes the best approach to chronic illness is a combination of natural medicine and conventional. She founded her own dietary supplement company specializing in custom-formulas, some of which have patents. With a special focus on functional medicine, thyroid health and drug nutrient depletion, Suzy is the author of several related books including Thyroid Healthy, Drug Muggers, Diabetes Without Drugs, and a nationally syndicated column.