I take pride in finding unique and powerful products that help people with chronic, disabling conditions and it doesn't get any more exotic than Padma Basic! The plant-based product contains herbs used for centuries in the Tibetan monasteries of Transbaikalia. Acupuncturists like Padma because it contains Eastern-based 'cooling' ingredients that are selected with strict adherence to Tibetan philosophy.
Padma Basic is considered a drug overseas, sold as "Padma 28." It is made by a well-respected company in Switzerland and has been available throughout Europe for years.
In the United States, it is classified as an over-the-counter dietary supplement. Unlike most dietary supplements, this one has clinical research to support its use in the following conditions: Peripheral artery disease, heart disease, arteriosclerosis, angina, high cholesterol, stroke recovery, hepatitis, ulcers, diabetes, AIDS-related complex, multiple sclerosis (MS), chronic fatigue, frequent infections, and dental disease. The product is a natural blood thinner, so a dosage reduction may be needed if you take anticoagulants.
It works for rheumatoid arthritis by calming an overactive immune system that is bent on destroying cartilage and bone. The destruction occurs thanks to TNF (tumor necrosis factor), which signals the attack.
Doctors who read me will be happy to know that Padma contains an herb "Pterocarpus santalinus," which inhibits TNF and T-cell proliferation in a similar way to prescription drugs like Humira, Remicade, and Enbrel. Folks, this means it could improve inflammatory conditions among them, Crohn's disease, MS, rheumatoid arthritis, ankylosing spondylitis, and psoriatic arthritis.
Any kind of "itis" disease could benefit, like arthritis, bursitis, pancreatitis, plantar fasciitis, and cystitis.
Padma increases circulation, particularly in the legs so it helps with swollen ankles, cold feet, and poor circulation. The multi-tasking formula contains 20 ingredients including lettuce leaf, natural camphor, cloves, cardamom, neem fruit, calendula flower, and Iceland moss – I told you it was exotic!
It also provides valerian root – prized for its ability to calm the nerves – and licorice root for hayfever, emphysema, asthma, gout, psoriasis and chronic fatigue.
MycoPhyto Complex is a blend of medicinal mushrooms grown on medicinal herbs that modulate the immune system. I mention it because complex, painful diseases need aggressive treatment and those afflicted need as many options as possible.
I think the combination of Padma Basic and MycoPhyto Complex may ease the symptoms of lupus, rheumatoid, ALS, Sjogren's, MS, Guillain-Barre, Hashimoto's, Graves and celiac's, but check with your doctor to get his/her approval. Both Padma Basic and MycoPhyto Complex are sold at some health food stores, but mainly online. You can visit the American distributor, EcoNugenics website to purchase them.
Did you know?
Breastfeeding your baby slightly reduces your own risk for breast cancer later on.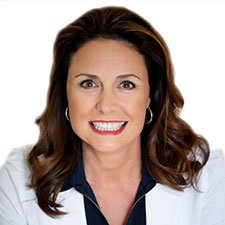 Suzy Cohen, has been a licensed pharmacist for over 30 years and believes the best approach to chronic illness is a combination of natural medicine and conventional. She founded her own dietary supplement company specializing in custom-formulas, some of which have patents. With a special focus on functional medicine, thyroid health and drug nutrient depletion, Suzy is the author of several related books including Thyroid Healthy, Drug Muggers, Diabetes Without Drugs, and a nationally syndicated column.