Are ubiquinone and ubiquinol the same? What may be causing your leg cramps?
No, they're not the same. Leg cramps and muscle pain can be the result of the drug mugging effect of statin cholesterol medicines such as Advicor, Pravachol, Zocor, Lipitor, Mevacor, and others. These drugs block the production of cholesterol in the liver, but that's also where CoQ10 is made. A deficiency of CoQ10 can cause liver damage, muscle weakness, leg cramps, memory loss, fatigue, shortness of breath, cardiac arrhythmias, heart attack, stroke or rhabdomyolysis (even if you have perfect cholesterol). It's not just statins though; diabetic meds, estrogen hormones, antidepressants, and blood pressure meds all impact levels of CoQ10.
Every living cell makes a form of CoQ10 and since the substance is so ubiquitous in nature, it is also called "ubiquinone." Product labels state ubiquinone, CoQ10 or Coenzyme Q10. These are all the same nutrients, although quality differs greatly among brands. Synthetic versions, as well as brands derived from bacteria, don't have to print this information on the label so consumers don't realize they are getting poor-quality CoQ10.
The human body transforms CoQ10 (ubiquinone) into its active, body-ready form called "ubiquinol." This does all the work for you. Notice the OL at the end of the word. Only in the last year has Kaneka, the world's leading producer of pure CoQ10, been able to produce and stabilize ubiquinol, and it exactly matches the human body. Kaneka supplies clinical trials with their CoQ10, and most studies are positive especially heart failure studies. You can learn more about Kaneka by visiting their website, CLICK HERE. A recent study published in Biofactors showed dramatic improvement in left ventricular function and overall cardiac health.
You can buy "ubiquinol," also called "QH," from a handful of companies right now including Life Extension, Bluebonnet, Healthy Origins, Puritan's Pride and Vitamin World. It's also sold under the brand name of  ActivLife Q10 by Enzymatic Therapy and QH-Absorb by Jarrow. These brands are sold widely at health food stores nationwide, but I know some of you live in remote cities or have disabilities that prevent you from leaving your home. Try your online pharmacy or a Whole Food store, or one of my favorite sources for nutritional supplements, Vitacost.
So should you take CoQ10 or ubiquinol? Since it's available, and it's stronger, pure and highly usable, I recommend ubiquinol to everyone. However, CoQ10 is fine if you are young and in good health, Take 30 to 100 mg per day, preferably a softgel that is soy-free.
If you are are over 30 years of age, have heart disease, have reflux disease, take acid blockers, or take a drug mugger of CoQ10 (see the list at my website), then definitely take ubiquinol, about 100mg – 200mg daily.
Did You Know?

Rusty, brownish urine or a one-sided backache which spreads forward to the lower abdomen and groin could be a sign of kidney stones.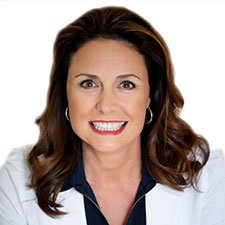 Suzy Cohen, has been a licensed pharmacist for over 30 years and believes the best approach to chronic illness is a combination of natural medicine and conventional. She founded her own dietary supplement company specializing in custom-formulas, some of which have patents. With a special focus on functional medicine, thyroid health and drug nutrient depletion, Suzy is the author of several related books including Thyroid Healthy, Drug Muggers, Diabetes Without Drugs, and a nationally syndicated column.