There was a cohort study conducted recently to evaluate the effect of combination Vitamin D, Magnesium and Vitamin B12 (termed DMB), on progression to severe outcome in older COVID-19 patients.
Conclusion.
"DMB combination in older COVID-19 patients was associated with a significant reduction in proportion of patients with clinical deterioration requiring oxygen support and/or intensive care support."
Readers, the above (unfunded) study goes to the research recently published from a Singapore research trial. Just want to be clear, there is no scientific evidence to show that these vitamins treat or cure COVID, they are simply known for their ability to function in hundreds of human metabolic pathways, immune structure and function, as well as respiratory health.*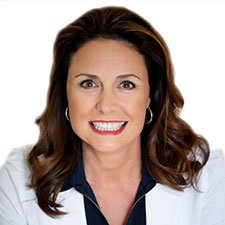 Suzy Cohen, has been a licensed pharmacist for over 30 years and believes the best approach to chronic illness is a combination of natural medicine and conventional. She founded her own dietary supplement company specializing in custom-formulas, some of which have patents. With a special focus on functional medicine, thyroid health and drug nutrient depletion, Suzy is the author of several related books including Thyroid Healthy, Drug Muggers, Diabetes Without Drugs, and a nationally syndicated column.