Ingredients
1 cup shredded Gouda cheese
2 cups unbleached plain flour
1 tablespoon baking powder
1 tea sea salt 1/4 tea black pepper
1/2 tea garlic or garlic-onion powder
2/3 cup milk (or milk alternative)
1/3 cup butter
1 egg
2 Table butter, melted
Optional: Garnish with parsley
Directions
Preheat oven to 400 degrees. Grease/oil a cookie sheet or pan. In a mixing bowl, stir together the Gouda cheese, flour, baking powder, salt, garlic-onion powder and pepper. Next, add the milk, butter and egg and mix together until the all is well combined.
Drop about 2 tablespoons at a time onto the cookie sheet to make biscuits. Bake for about 10 minutes and then brush the top with some butter. You can add a few strands of Gouda cheese on top if you have any. Bake additionally for 5 or 10 more minutes at a lower temperature (about 350) until biscuits are lightly browned on top.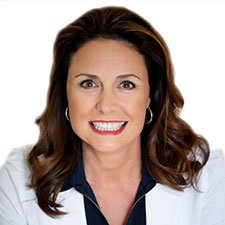 Suzy Cohen, has been a licensed pharmacist for over 30 years and believes the best approach to chronic illness is a combination of natural medicine and conventional. She founded her own dietary supplement company specializing in custom-formulas, some of which have patents. With a special focus on functional medicine, thyroid health and drug nutrient depletion, Suzy is the author of several related books including Thyroid Healthy, Drug Muggers, Diabetes Without Drugs, and a nationally syndicated column.