Ingredients
This is basically a cold tomato soup, and tomatoes are known for their high content of lycopene, vitamin K, folate and potassium. Gazpacho is a healthy tomato-based, cold soup that is excellent for cardiovascular health.
Ingredients
2 pounds ripe tomatoes, peeled and chopped
3/4 cup peeled cucumber
1/2 small green pepper (chopped, cored)
1/2 small red pepper (chopped, cored)
1 small zucchini, peeled and sliced
1/4 cup chopped red onion
3 or 4 garlic cloves
6 fresh leaves of basil
1/4 cup grape seed oil
1 tea Worcestershire sauce
1 tablespoon lemon or lime juice
1/2 tea organic ground cumin
Sea Salt & Pepper to taste
Garnish with a medley of the vegetables you used such as chopped cucumber and red pepper. Top with a basil leaf sprig.

Directions
Combine all ingredients together and put into your Vitamix or high powered blender. Puree until desired consistency and taste. Add salt or onion-garlic powder. Refrigerate until fully chilled. Spoon into glasses or bowls and serve cold. Garnish with your vegetable medley, or some toasted croutons.

CLICK LIKE to FOLLOW Suzy Cohen – Get Important Health Tips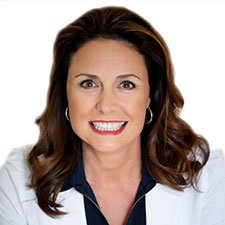 Suzy Cohen, has been a licensed pharmacist for over 30 years and believes the best approach to chronic illness is a combination of natural medicine and conventional. She founded her own dietary supplement company specializing in custom-formulas, some of which have patents. With a special focus on functional medicine, thyroid health and drug nutrient depletion, Suzy is the author of several related books including Thyroid Healthy, Drug Muggers, Diabetes Without Drugs, and a nationally syndicated column.