Researching Horse chestnut herb was a lot of fun and I will share what I learned about it today. Horse chestnut is so called because every autumn, the distinctive horseshoe-shaped imprint is left behind on the tree twigs when old leaves are shed! 
Known botanically as Aesculus hippocastanum, this herb is very useful for circulation.

Horse chestnut herb contains "aescin" which you can research on your own. This compound is naturally found in high amounts in horse chestnut and is responsible for the benefits of the herb. In fact, there are a lot of studies that show aescin helps your blood vessels, edema of the legs, bulging veins, and more.
In folk medicine, herbalists use horse chestnut herb to relieve edema and inflammation of the legs, as well as varicose veins. Be careful though, improperly prepared concoctions contain significant amounts of esculin which is harmful and should never be consumed in raw form.
As for commercially prepared dietary supplements and teas, here are proposed benefits you can talk to your doctor about:
1. Horse Chestnut Herb Has Blood Thinning Properties.
Horse chestnut also naturally contains a compound that thins the blood which is good for people prone to blood hypercoagulability. This activity by horse chestnut herb makes it a little bit harder for fluid to come out of your capillaries, which in turn help prevent water retention. This means it could help reduce calf and ankle circumference over a four to eight-week period.

Similarly, with prescribed anticoagulant medications – the blood-thinning properties of those drugs are commonly used to treat or prevent DVT (deep vein thrombosis). Leg swelling improves on those medications.

Could you use horse chestnut instead? The question should be posed to your hematologist. Keep in mind that with herbal remedies, they are not as strong as drugs, and physicians are not aware of herbal interactions, so the answer will probably be "no."
2. Horse Chestnut Herb Also Helps Prevent Blood Clot Formation.
I touched on this above because of the blood-thinning properties of horse chestnut, but in terms of helping blood clots, the action is a little bit different. We know that this herb can inhibit COX-2 and lipoxygenase, as well as some leukotrienes and prostaglandins. These are substances you naturally make in your body, and they are good for you right up until the point they tilt too high! Horse chestnut is useful in reducing levels of these compounds and as such helps reduce the risk of dangerous blood clots. 
These activities (due to aescin) are why horse chestnut is such a popular folk remedy for vein problems in the legs. While on the topic of blood flow, clotting formation and stroke risk, please take a moment and read this article, Understanding D-Dimer and 10 Strategies to Reduce It.
3. Horse Chestnut Herb Helps With Venous Insufficiency.
Horse chestnut is useful because it improves blood flow in the veins, which could improve leg pain, edema, calf spasm, itchy legs and heavy legs. There is a lot of research about chronic venous insufficiency. There are topical skin creams available online sold as horse chestnut cream (or salve) and there are various brands to choose from if this interests you.
These types of products contain horse chestnut herb along with witch hazel, or myrrh, or white oak bark and others. It is intended to help reduce the appearance of superficial spider veins in the legs. The creams don't work as potently as the consumable dietary supplements, but they may have mild effects if used regularly.
In a 2 month trial, over 55% of participants who took horse chestnut seed extract supplements by mouth (which contained 20 mg of aescin) had reduced varicose vein symptoms and discoloration. They simultaneously applied a topical gel of horse chestnut (containing 2% aescin). Horse chestnut has a long history of usage for all kinds of venous problems, and its effectiveness is fairly well substantiated with clinical trials available on PubMed.
Perhaps less well-documented, horse chestnut herbal extract can reduce inflammation of hemorrhoids for the same reason it works on varicose veins. There are some double-blind trials that suggest that a standardized extract of "aescin" that provides about 100 – 150 mg of the active ingredient can reduce symptoms and pain of hemorrhoids. As always, talk to your practitioner before adding any new supplement to your regimen and follow label directions for the product you take.
4. Prostate Health With Horse Chestnut Herb
Men suffer for years with benign prostatic hyperplasia (BPH) and drug treatments are sometimes intolerable. Recently, in a January 2022 (animal) STUDY aescin was found to benefit the condition. The animals were divided into several groups and some were tested with aescin (that is the natural active ingredient in horse chestnut).
Researchers then measured levels of cytokines that are elevated in BPH to see if they would come down in the treatment group. Sure enough, aescin reduced IL-1β, TNF-α, and COX-2 expression by 43%, 71%, and 64%, respectively. That is remarkable! Even more amazing, aescin reduced TGF-β1 and PCNA by 58.3% and 71.9%, respectively which have to do with proliferation! In general, the herbal extract helped shrink the size of the inflamed prostate.

Can horse chestnut herb supplementation do that for men with BPH? It's a good question and one that you can talk to your urologist about. No disease claims can be made about the dietary supplement. What we can say is that aescin seems to support prostate tissue and appears to be anti-proliferative according to small animal studies and more research is warranted.*

If the topic of prostate health interests you or someone you care for, please read these other articles I've written:
6 Powerful Strategies for Men with Enlarged Prostate
Eat and Supplement Your Way to Better Prostate Health
⚠️ Side effects and cautions of taking horse chestnut supplements:
In some people, depending on sensitivity and usage you may see the following:
Dizziness
Digestive upset
Headache
Itching
Allergy
Hypoglycemia

1. There is a possible cross-sensitivity to latex and horse chestnut herb. If you're allergic to latex, avoid the herb.

2. This is a good place to remind you that RAW horse chestnut seed, bark, leaf and flower contain esculin and that is unsafe to use. 
3. If you already take blood thinners, or if you have a blood clotting disorder (as examples DVT, venous insufficiency, thrombosis, or a platelet abnormality), horse chestnut supplements may not be right for you. The herb can further thin the blood and speak to your doctor first before taking any product containing it. Your drug dosage may need to be reduced due to the combination, and you will need follow-up tests to prevent excessive blood thinning/easy bruising, etc. 
Other Considerations.
1. Wear elastic compression stockings
2. Consider other supplements that may offer more help – popular options are rutin, hesperidin, quercetin, DHQ, grape seed, hawthorn, vitamin E, and C and others
3. See your physician or physical therapist routinely
4. Stay on prescribed medications and consult practitioners about taking herbal supplements
5. Eat a low-salt, low-fat healthy diet
6. Exercise to your ability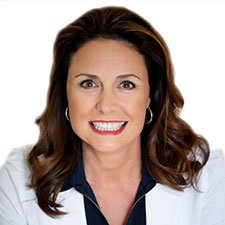 Suzy Cohen, has been a licensed pharmacist for over 30 years and believes the best approach to chronic illness is a combination of natural medicine and conventional. She founded her own dietary supplement company specializing in custom-formulas, some of which have patents. With a special focus on functional medicine, thyroid health and drug nutrient depletion, Suzy is the author of several related books including Thyroid Healthy, Drug Muggers, Diabetes Without Drugs, and a nationally syndicated column.