There was a cross-sectional conducted recently (July 2020) to evaluate the relationship between selenium and iodine levels with anxiety and depression. The observational study was done with participants who had normal thyroid function (termed "euthyroid") but also happened to have nodules (termed "goiter").
Conclusion.
"Low selenium and UIC [Urinary Iodine Concentration] levels may contribute to the development of anxiety and depression, independent of thyroid function, in patients with ENG [euthyroid nodular goiter]. In these patients, selenium and iodine replacement may be useful for the prevention of anxiety and depression, especially in deficient regions."
Readers, the above study could be interpreted to mean that for some individuals, especially those who live in regions with reduced minerals in the soil… that the intake of selenium and/or iodine may be helpful to support a healthy mood and neurotransmitter function.*
This is not medical advice. The determination of whether you need iodine or selenium is something you can discuss with your holistic-minded doctor or practitioner(s).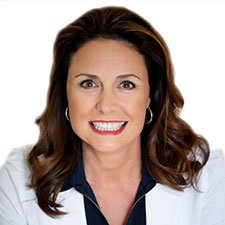 Suzy Cohen, has been a licensed pharmacist for over 30 years and believes the best approach to chronic illness is a combination of natural medicine and conventional. She founded her own dietary supplement company specializing in custom-formulas, some of which have patents. With a special focus on functional medicine, thyroid health and drug nutrient depletion, Suzy is the author of several related books including Thyroid Healthy, Drug Muggers, Diabetes Without Drugs, and a nationally syndicated column.