Ingredients
1/4 cup olive oil or grapeseed oil
4 bitter melons, sliced thin
1 onion, sliced
3 garlic cloves, minced
1/2 teaspoons paprika
1/4 teaspoons ground cumin
1/4 cup fresh cilantro, chopped
Black pepper
Sea salt
Optional: fried or scrambled eggs, red peppers, shitake mushrooms, cashews

Directions
Peel the bitter melon. Cut the melon in half lengthwise. With a spoon, scoop out the seeds. Slice it and set aside.

Note: If you don't like the bitterness, place the melon slices in a mixing bowl, and sprinkle with a pinch of salt. Then massage the salt gently into the melon. Let it rest for about 15-20 minutes. Then wash and drain the melon to remove the salt. Dry the melon slices with a paper towel before stir-frying.

Using a large skillet, heat the olive oil over medium-high heat. Add the bitter melon and stir-fry for 5 minutes. Lower the heat to medium, add the onion, garlic, paprika, and cumin. Stir-fry for 3-5 minutes. Season with salt and pepper.

Cover the skillet, reduce the heat to a low-medium and cook for 30 minutes or until the bitter melon is tender. Add the cilantro and serve.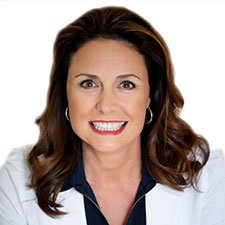 Suzy Cohen, has been a licensed pharmacist for over 30 years and believes the best approach to chronic illness is a combination of natural medicine and conventional. She founded her own dietary supplement company specializing in custom-formulas, some of which have patents. With a special focus on functional medicine, thyroid health and drug nutrient depletion, Suzy is the author of several related books including Thyroid Healthy, Drug Muggers, Diabetes Without Drugs, and a nationally syndicated column.