INGREDIENTS
2 large egg whites
1/2 teaspoon almond extract
1 (7 ounce) package shredded unsweetened coconut
1/3 cup white sugar
3 tablespoons gluten-free flour
1/8 teaspoon salt
DIRECTIONS
Preheat oven to 325 degrees.  Line two baking sheets with parchment paper.
Whisk egg whites into soft peaks; stir in almond extract.  Combine coconut, sugar, GF flour, and salt in a separate bowl.
Lightly fold egg white mixture into dry mixture to form a batter.  Scoop batter by the tablespoon and drop onto prepared baking sheets.
Bake in preheated oven until tops begin to brown, about 15 minutes.
Allow to cool on baking sheets.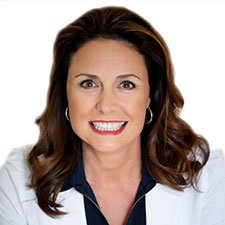 Suzy Cohen, has been a licensed pharmacist for over 30 years and believes the best approach to chronic illness is a combination of natural medicine and conventional. She founded her own dietary supplement company specializing in custom-formulas, some of which have patents. With a special focus on functional medicine, thyroid health and drug nutrient depletion, Suzy is the author of several related books including Thyroid Healthy, Drug Muggers, Diabetes Without Drugs, and a nationally syndicated column.