INGREDIENTS
2 teaspoons sesame oil
1 tablespoon olive oil
2 large eggs
3 cups almond flour
1 teaspoon sea salt
1 cup sesame seeds (light, black, or a combination of both!)
DIRECTIONS
Preheat oven to 350 degrees.  In a small bowl, whisk together the oils and the eggs.  In a larger bowl, whisk together the flour, salt, and sesame seeds.  Stir the oil/egg mixture into the dry ingredients and combine thoroughly, using your hands if needed.
You will need (2) 17 x 11-inch baking pans.  Divide dough into 2 roughly equal pieces.  Cut 3 pieces of parchment to fit the pans.  Place one of the dough pieces between 2 sheets of parchment paper and roll into a rectangle about 1/16-inch thick.  Remove the top piece of parchment and repeat for the other half of dough.  Place both sheets of dough along with their bottom parchment sheets onto the two baking pans.  Cut into 2-inch squares using a pizza cutter.
Bake for about 14 minutes or until lightly golden, rotating pans halfway through baking time.
Allow to cool for 30 minutes.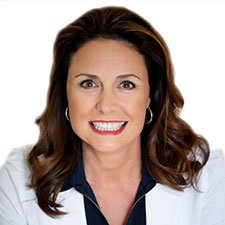 Suzy Cohen, has been a licensed pharmacist for over 30 years and believes the best approach to chronic illness is a combination of natural medicine and conventional. She founded her own dietary supplement company specializing in custom-formulas, some of which have patents. With a special focus on functional medicine, thyroid health and drug nutrient depletion, Suzy is the author of several related books including Thyroid Healthy, Drug Muggers, Diabetes Without Drugs, and a nationally syndicated column.