Ingredients

2 – 3 cups cucumbers, sliced thin (peel if desired)
1/4 cup sliced red onion
3/4 cup plain skyr/yogurt (or sour cream)
1 TBSP apple cider vinegar
1 TBSP fresh chopped dill
1 TEA fresh chopped mint
1 TEA sugar or 2 TEA honey (this is really to taste!)
1/2 TEA powdered garlic/onion
Sea salt and pepper as desired
Optional: Little "grape" or "cherry" tomatoes, sliced in half

NOTE: Leave the cucumber skin on for more color and crunch, and if it's organic. Peel if it's laden with conventional pesticides. Alternatively, you can substitute white vinegar for apple cider, and you could also leave the vinegar out and substitute ranch or vinaigrette dressing.

Directions
In a small bowl, combine plain skyr/yogurt (or sour cream), apple cider vinegar, fresh dill, mint, honey, salt and garlic/onion powder. Fold in sliced cucumbers, red onion and tomato halves. Stir well and chill for an hour.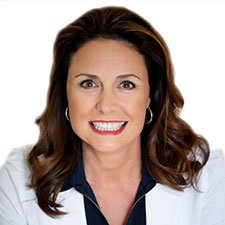 Suzy Cohen, has been a licensed pharmacist for over 30 years and believes the best approach to chronic illness is a combination of natural medicine and conventional. She founded her own dietary supplement company specializing in custom-formulas, some of which have patents. With a special focus on functional medicine, thyroid health and drug nutrient depletion, Suzy is the author of several related books including Thyroid Healthy, Drug Muggers, Diabetes Without Drugs, and a nationally syndicated column.