Ingredients
3 cups tiny baby potatoes, cleaned, cut in half1/4 cup apple cider vinegar
2 tablespoons whole grain mustard (not the regular kind)
2 tea lemon juice
1 tablespoons freshly, chopped dill
1 head (or bag) of watercress, clean, chopped
Sea salt and pepper
1 Table "tea seed" or grape seed oil
Nova slices
OPTIONAL: 1 tablespoon capers and 2 hard-boiled eggs
Directions
First cook the small potatoes in a pot by simmering in water for about 15 to 20 minutes. They should be tender and fully cooked. Drain and put back in the pot along with the watercress, and cover so it will all be warm.
Combine following mixture in a bowl: Apple cider vinegar, whole grain mustard, lemon juice, dill, salt and pepper.

Whisk together and pour over the warm potatoes and watercress that are sitting in the pot. Transfer a cup to a beautiful dish and drizzle with some oil such as tea seed oil, which provides incredible antioxidant protection. Put a slice of nova on top.
Optionally, sprinkle capers on top and/or hard boiled eggs.
If you're interested in watercress, read my blog entitled, Can Watercress Cure Cancer?
If you are looking for the whole grain mustard, it's on AMAZON.

If you are looking for the Tea Seed Oil, it's available HERE.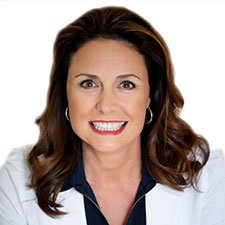 Suzy Cohen, has been a licensed pharmacist for over 30 years and believes the best approach to chronic illness is a combination of natural medicine and conventional. She founded her own dietary supplement company specializing in custom-formulas, some of which have patents. With a special focus on functional medicine, thyroid health and drug nutrient depletion, Suzy is the author of several related books including Thyroid Healthy, Drug Muggers, Diabetes Without Drugs, and a nationally syndicated column.