Ingredients
1 lb cucumbers, peeled and sliced (I don't bother with the seeds)
1/2 cup Greek yogurt
1 ripe avocado (remove the skin and pit)
1 cup buttermilk
2 large garlic cloves
4 scallions, chopped
Some fresh parsley, about 1 TBSP chopped
3 or 4 medium-size mint leaves, chopped
1 – 2 sprig of tarragon chopped
1 – 2 sprig of cilantro chopped
2 TBSP fresh dill
1/4 cup avocado oil
A dash of honey (about 1 TSP)
Salt and pepper to taste
Optional: 1 small jalapeño

Directions
Mix everything together and blend until smooth. You can use a food processor or stand-up blender such as a Vitamix. If you feel your soup is too thick, add some water to it. Also, you can change the herbs in this if you'd like to. Once I had a lot of chive in the yard and used that instead of tarragon. Feel free to add basil if you love that and grow it in your yard (or have it in your fridge). Chill the cucumber soup until ready to serve. Garnish with any of the herbs such as mint leaves or dill.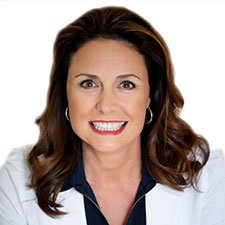 Suzy Cohen, has been a licensed pharmacist for over 30 years and believes the best approach to chronic illness is a combination of natural medicine and conventional. She founded her own dietary supplement company specializing in custom-formulas, some of which have patents. With a special focus on functional medicine, thyroid health and drug nutrient depletion, Suzy is the author of several related books including Thyroid Healthy, Drug Muggers, Diabetes Without Drugs, and a nationally syndicated column.