Ingredients
The following are ingredients for the CAKE:
2 cups Gluten Free Flour (Bob's Redmill, 1 to 1 Baking Flour)
2 cups sugar
2 tea baking soda
1 tea baking [owder
2 large eggs
1 can of Fruit Cocktail (15 oz) in its natural juice

The following are ingredients for the TOPPING:
¾ Cup Evaporated Milk
1 Cup Sugar
1 stick butter
Dash of Pure vanilla extract
½ Cup unsweetened shredded coconut

Directions for Cake
Pre-heat oven to 375 degrees.
Mix all the ingredients together in large mixing bowl, then pour into ungreased 9×13 baking dish. Alternatively, you can pour into small, ceramic baking cups for individual servings. Bake for approximately 40 to 45 minutes. When there is 15 minutes remaining on the cake's baking time, begin preparing the topping for your cake.
Directions for Topping
The topping (ie frosting) is optional. You can serve this cake with a scoop of ice cream on top too! Combine the evaporated milk, sugar, butter and vanilla extract into a saucepan and bring to a gentle boil over medium heat.
Boil for 8 to 10 minutes, stirring gently, but constantly until mixture becomes thicker. (Remember to keep an eye on your cake in the oven!) Remove pan from the heat and add the unsweetened shredded coconut, stirring it in quickly. Pour topping over the cake as soon as you remove it from the oven. This is delicious when served warm.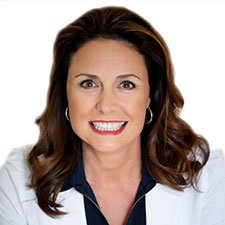 Suzy Cohen, has been a licensed pharmacist for over 30 years and believes the best approach to chronic illness is a combination of natural medicine and conventional. She founded her own dietary supplement company specializing in custom-formulas, some of which have patents. With a special focus on functional medicine, thyroid health and drug nutrient depletion, Suzy is the author of several related books including Thyroid Healthy, Drug Muggers, Diabetes Without Drugs, and a nationally syndicated column.