Ingredients
6 TBSP butter
2 cups almond flour (Bob's Redmill)
1/3 cup granulated sugar
1 tea freshly grated lemon zest
Directions
These cookies are delicious and fresh! Melt the butter in the microwave in your mixing bowl. Add the almond flour, sugar and lemon zest and stir until fully combined.

Form the mixture – which will be crumbly into a cylinder shape – then wrap very tightly with plastic wrap. Place into Refrigerator for 2 hours OR into the freezer for 45 minutes until dough is very firm.
Pre-heat oven to 350 degrees.
With a Sharp Knife, slice the dough into half inch thick cookies, and place onto cookie sheet lined with parchment paper or sprayed with nonstick cooking oil. Bake for 15 minutes until golden brown.

Allow cookies to cool for 5 minutes before removing from pan. Serve with jasmine green tea or milk.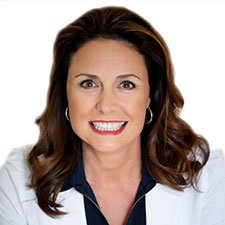 Suzy Cohen, has been a licensed pharmacist for over 30 years and believes the best approach to chronic illness is a combination of natural medicine and conventional. She founded her own dietary supplement company specializing in custom-formulas, some of which have patents. With a special focus on functional medicine, thyroid health and drug nutrient depletion, Suzy is the author of several related books including Thyroid Healthy, Drug Muggers, Diabetes Without Drugs, and a nationally syndicated column.