INGREDIENTS:
Dressing:
4 tablespoons extra-virgin olive oil
1 tablespoon red wine vinegar
2 teaspoons fresh oregano, minced
2 teaspoons fresh parsley, minced
2 garlic cloves, minced
1 teaspoon lemon juice
Veggies:
2 English cucumbers, cut into ½ inch rounds then halved
4 firm but ripe tomatoes, cored and cut into wedges, then halved
1 red bell pepper, cut into 1-inch chunks
1 green bell pepper, cut into 1-inch chunks
1/3 cup large black olives
1/3 cup fresh parsley, chopped
1/3 cup fresh spearmint, chopped
4 large leaves fresh basil, cut into ribbons
Optional:
1/2 cup feta cheese, crumbled
DIRECTIONS:
Whisk all dressing ingredients together.
Place all veggie ingredients in a bowl and toss with dressing about 1 hour before serving. Season with salt and pepper and sprinkle with feta cheese if desired.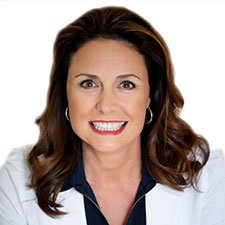 Suzy Cohen, has been a licensed pharmacist for over 30 years and believes the best approach to chronic illness is a combination of natural medicine and conventional. She founded her own dietary supplement company specializing in custom-formulas, some of which have patents. With a special focus on functional medicine, thyroid health and drug nutrient depletion, Suzy is the author of several related books including Thyroid Healthy, Drug Muggers, Diabetes Without Drugs, and a nationally syndicated column.