Ingredients for Agave Lemonade
6 fresh lemons
2/3 – 3/4 cup of agave syrup (base this on your taste preference)
6 cups of water
Ice
Directions for Lemonade
Begin by juicing the lemons to yield approximately 1 cup of lemon juice. In a large pitcher, stir together the lemon juice and sugar until the sugar is completely dissolved.
Add 6 cups of water to the pitcher and stir well. Taste it and adjust the sweetness to your liking by adding more sweetener if desired. Pour into a beautiful pitcher and chill the lemonade in the refrigerator for 2 hours.
Serve the lemonade over ice and garnish with a slice of lemon as garnish.
This recipe makes approximately 6-8 servings and it is perfect for a hot summer day or any time you need a refreshing beverage. By using fresh lemons, this lemonade has a bright and citrusy flavor that is sure to please. For more information, you can read this article on LEMONS. 
NOTE: As for sweeteners, if you don't like agave, honey is the best substitute. You can certainly also use either stevia or erythritol, or even coconut sugar. This is interesting but if you are allergic to ragweed, stevia might not be right for you. READ MY ARTICLE about the surprising connection!
These are sweeteners that can be used in place of sugar. Keep in mind that each substitute has its own unique flavor and may affect the overall taste of the lemonade, so it's important to experiment with different options to know what you like best.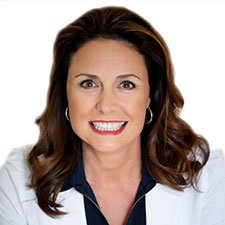 Suzy Cohen, has been a licensed pharmacist for over 30 years and believes the best approach to chronic illness is a combination of natural medicine and conventional. She founded her own dietary supplement company specializing in custom-formulas, some of which have patents. With a special focus on functional medicine, thyroid health and drug nutrient depletion, Suzy is the author of several related books including Thyroid Healthy, Drug Muggers, Diabetes Without Drugs, and a nationally syndicated column.