I use my air fryer for this recipe. If you bake it in the oven, it might take about 30 minutes at 375 degrees. But if you use an air fryer, you can serve this dinner in 10 minutes!
Ingredients
1 full sausage roll 16 oz
2 TEA onion garlic powder (or your favorite seasoning)
2 eggs, lightly beaten
1/2 cup Parmesan cheese
1 cup shredded sharp cheddar cheese or "pizza cheese"
1 cup almond flour
Directions to make Country Sausage Meatballs
Preheat the air fryer to 375 degrees for 3 minutes. In a large bowl, mix together all the ingredients above. I usually use gloved hands because it can get pretty sticky. Roll the meatballs in your hand to about 1 inch thick. Please in the air fryer and cook for 6 minutes on one side. Then turn them over and air fry the other side for approximately 3 to 4  minutes until both sides are lightly browned.
You may like my other recipe for biscuits which are keto, and they go well with these meatballs. The recipe for Keto Mozzi Biscuits is posted HERE.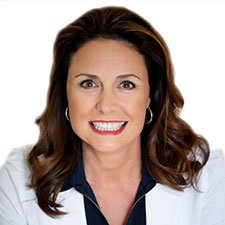 Suzy Cohen, has been a licensed pharmacist for over 30 years and believes the best approach to chronic illness is a combination of natural medicine and conventional. She founded her own dietary supplement company specializing in custom-formulas, some of which have patents. With a special focus on functional medicine, thyroid health and drug nutrient depletion, Suzy is the author of several related books including Thyroid Healthy, Drug Muggers, Diabetes Without Drugs, and a nationally syndicated column.