Ingredients
1 1/2 cups cooked chickpeas
1/4 cup fresh squeezed lemon juice
2 small garlic cloves, minced
1/4 cup high-quality cold-pressed olive oil, or tea seed oil
1/2 teaspoon ground cumin
Salt to taste
3 tablespoons water
Chopped fresh parsley
Finishing spice: Paprika, sumac or chili powder

Directions

The key to this recipe is freshly cooked chickpeas, not from a can (although you could use them from a can if you're in a hurry). The best way to cook chickpeas in my opinion is to put them in a slow cooker and cook on low for about 4 to 6 hours. Follow directions on the package of garbanzo beans you buy. You could also cook them on top of the stove in a heavy-bottomed pot, but it's hard to keep the pot at a low simmer without boiling over.

If you prefer to use the stovetop, then bring your water to a boil, and cook your chickpeas for about 1 hour. Drain. If you wish to store some in the freezer, you can dry them well, and store them for 2 or 3 months. Cooked beans will stay fresh in the fridge for a couple of days if you want to cook them ahead of making the hummus.
Place your cooked chickpeas in a food processor with all the other ingredients and process for about 30 seconds. Scrape the sides of the bowl to ensure a creamy consistency. Add more water if it is too thick, and reprocess. Taste it and add more salt if desired. Drizzle with more oil on top, and some fresh parsley. Sprinkle with paprika (which is pretty tasteless) or ground sumac* (slightly tangy/sour), or even chili powder! Garnish with parsley. Serve with veggie sticks, or toasted pita bread.

*Sumac is a commonly used spice in many Middle Eastern dishes and it comes from the dried, powdered red berries of the sumac bush (not the poisonous sumac plant species called Toxicodendron vernix, which is associated with poison ivy).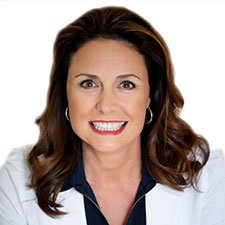 Suzy Cohen, has been a licensed pharmacist for over 30 years and believes the best approach to chronic illness is a combination of natural medicine and conventional. She founded her own dietary supplement company specializing in custom-formulas, some of which have patents. With a special focus on functional medicine, thyroid health and drug nutrient depletion, Suzy is the author of several related books including Thyroid Healthy, Drug Muggers, Diabetes Without Drugs, and a nationally syndicated column.