Dear Readers,
It was a strong year for Big Pharma in 2015, with many new interesting medications hitting the shelves. My articles are syndicated worldwide, but I'm only listing English drug names so please ask your local pharmacist to translate.
Kybella (Deoxycholic Acid)- This is the "double chin" drug because once injected it acts like a detergent (due to the bile acids that make up the drug) improving the appearance of unwanted fat under beneath the jawline. It's a chin tuck without the knife!
Addyi (Flibanserin)- This pill supposedly puts women 'in the mood' but sales are less than desirable for Sprout Pharmaceuticals, the makers of the new female lust drug. Why do I think that? Consider that over half a million men filled Viagra prescriptions its first month out back in 1998. Addyi is clearly not overwhelming women, because it was prescribed only 227 times during the first month. I'm guessing sales are slow because you can't have a glass of wine with it, and it doesn't give you that immediate notification like Viagra 😉
Addyi targets dopamine and norepinephrine in the brain and it's taken daily, so it's really an expensive antidepressant rather than a sex pill. What's worse is it cuts into your Michael Kors fund, requiring about $800 a month!
Aristada (Aripiprazole lauroxil)- This new injectable drug treats schizophrenia, severe depression and bipolar disease. FDA's approval of this powerful antipsychotic was based, in part, on the efficacy data of another popular drug you've probably heard of called Abilify (aripiprazole). Now, Abilify just so happens to be America's drug of choice! Americans handed over $7.5 billion dollars for it between October 2013 and September 2014! Aristada is a long-acting drug that ultimately becomes ariprazole, after a few chemical reactions inside your body. So Aristada (aripiprazole lauroxil) could be thought of as a prodrug of plain aripiprazole, and FYI, it requires methylation to fully activate itself. For more information, click here.
Cresemba (Isavuconazonium)- This new antifungal drug was granted "priority" review in 2015, which basically means they hurried everything up to get it out. Wouldn't give me any comfort, I'd just feel more like a guinea pig but okay … it's used to treat invasive and potentially-deadly aspergillosis and mucormycosis infections so I guess their thinking was, "Let's give these folks another option and hurry it through the FDA approval process!" I do understand that. Regardless, these scary infections happen to people with weak immune systems.This drug belongs to the "azole" class of antifungals so its sister drugs are ketoconazole and itraconazole; Cresemba is available by tablet and injection.
Lenvima (Lenvatinib)- Taken by mouth, this drug is used to treat tough cases of thyroid cancer. It was tested in 392 participants with progressive thyroid cancer that was unresponsive to radioactive treatments. The drug seemed to help and 65 percent of the participants saw a reduction in tumor size, compared to two percent who received placebo. Lenvima's side effects included heart problems, hypertension, fatigue and body aches as well as swelling and problems with your voice.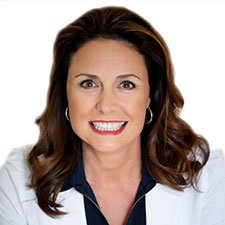 Suzy Cohen, has been a licensed pharmacist for over 30 years and believes the best approach to chronic illness is a combination of natural medicine and conventional. She founded her own dietary supplement company specializing in custom-formulas, some of which have patents. With a special focus on functional medicine, thyroid health and drug nutrient depletion, Suzy is the author of several related books including Thyroid Healthy, Drug Muggers, Diabetes Without Drugs, and a nationally syndicated column.