Octopus is a very popular dish in Greece, Italy, Spain and Portugal. Besides being delicious and tender, similarly to "calamari", octopus offers some very important minerals that help with sex drive, prostate function, mood, thyroid and even bone health. That's because it is a good source of iron, calcium, potassium, phosphorus and selenium.
Octopus offers antioxidants too, in the form of vitamin C, vitamin A as well as several B vitamins and Omega 3 essential fatty acids. It has a reputation of being difficult to cook properly, however, I reached out to my friend Nanda, who grew up eating Octopus as a staple in her native country of Portugal, and she says it is very easy (and quick) to cook in a pressure cooker if you follow the directions below. 🐙 😉
Ingredients
1 octopus, about 2-3 lbs., cleaned, all inedible parts removed*
1 lb of small potatoes, unpeeled, scrubbed
1 small shallot or onion, whole, pealed
3 – 4 garlic cloves, crushed
1/2 cup of olive oil
¼ cup fresh parsley, chopped
2 bay leaves
White pepper
Salt
*You can buy frozen octopus, ready to clean/cook at Whole Foods and many seafood cases at regular chain supermarkets. Call ahead to be sure.
Alternatives: Use either boiled salt cod (after soaking 24 – 48 hours to remove salt) or fresh boiled cod, instead of octopus. Grilled or fried onions, sliced tomato, black olives.

Directions
Place the octopus in a pressure cooker, add the whole onion and enough water to cover it. Do not add salt. Cook the octopus for 15 – 20 minutes. Once cooked, remove the octopus from the water and set aside.
If using a regular pot to cook the octopus, cook for about 45 – 60 minutes, or until tender (when you can insert the tip of a knife easily into the thickest section at the top of the tentacles). Once cooked, remove it from the pan. Then, slice the tentacles from the head and set aside.

Boil the potatoes in salted water, until tender. Once cooked, drain the water and set aside.

Preheat the oven to 350 degrees.

On a baking dish, place the octopus in the middle and the potatoes around it. Add the bay leaves, and spread the crushed garlic on top. Optionally, garnish with grilled or sautéed onions, sliced tomato, and/or black olives. Drizzle generously with olive oil, sprinkle the parsley on top and season with salt and white pepper. Place the dish in the oven uncovered, and cook for 15 minutes. Serves 4 – 6

Note: You can skip the baking step and eat the octopus and potatoes once boiled. Just drizzle some olive oil on top, add the chopped parsley, minced garlic and season with salt and pepper.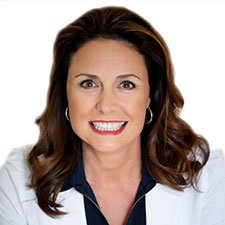 Suzy Cohen, has been a licensed pharmacist for over 30 years and believes the best approach to chronic illness is a combination of natural medicine and conventional. She founded her own dietary supplement company specializing in custom-formulas, some of which have patents. With a special focus on functional medicine, thyroid health and drug nutrient depletion, Suzy is the author of several related books including Thyroid Healthy, Drug Muggers, Diabetes Without Drugs, and a nationally syndicated column.