Ingredients
2 tbsp. butter 1/2 cup yellow onion, chopped
4 garlic cloves, minced
1 and 1/2 lb ground lean turkey
1 cup tomato puree or petite diced tomatoes
Barbecue sauce to taste (approx 1/3 cup)
1 tbsp. ketchup
1 tbsp. brown sugar
1 to 2 tsp. hot sauce (based upon how much heat you want)
OPTIONAL: Worcestershire sauce – 1 tbsp.
Soft Brioche buns
Directions
Combine everything together except the buns. The meat will slowly brown in the sauce mixture. Feel free to adapt this recipe by choosing your favorite barbecue sauce (or for me, leaving out the brown sugar entirely).

You can't mess this recipe up if you're using spices and veggies you like! I've personally made this to my liking and increased the onions to 1 cup, then I added a few slices of fresh jalapeño, and 2 TEA of whole grain mustard. Anyway, once the meat is fully cooked, serve up the Sloppy Turkey Joes on a soft brioche bun with a side of my Grilled Corn On the Cob with Lime or green beans.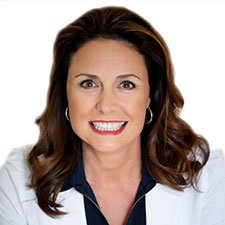 Suzy Cohen, has been a licensed pharmacist for over 30 years and believes the best approach to chronic illness is a combination of natural medicine and conventional. She founded her own dietary supplement company specializing in custom-formulas, some of which have patents. With a special focus on functional medicine, thyroid health and drug nutrient depletion, Suzy is the author of several related books including Thyroid Healthy, Drug Muggers, Diabetes Without Drugs, and a nationally syndicated column.