Ingredients
1 cup fresh parsley
2 TBSP dried hawthorne berries
4 cups water
Honey if desired to sweeten (1 TBSP)

Directions
Simmer the hawthorne berries in the water very gently for about 15 minutes, then turn the heat off. Place the clean, washed parsley right into the hot pot of water with the hawthorne berries and let it it sit (covered) for about 10 to 15 more minutes. The longer it steeps, the stronger the diuretic (anti-hypertensive) action of the tea.
Strain the parsley and hawthorne off and sweeten if desired. Serve warm or cold. May store for 3 to 4 days. Don't drink this too late in the day because it might keep you up all night (in the bathroom). It can help quickly reduce blood pressure because both hawthorne and parsley have well-documented activity as a potent herbally-derived diuretic.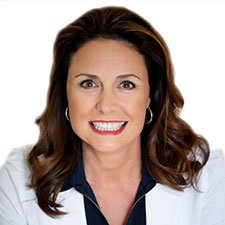 Suzy Cohen, has been a licensed pharmacist for over 30 years and believes the best approach to chronic illness is a combination of natural medicine and conventional. She founded her own dietary supplement company specializing in custom-formulas, some of which have patents. With a special focus on functional medicine, thyroid health and drug nutrient depletion, Suzy is the author of several related books including Thyroid Healthy, Drug Muggers, Diabetes Without Drugs, and a nationally syndicated column.